AIA DELLE MONACHE
CAMPANIA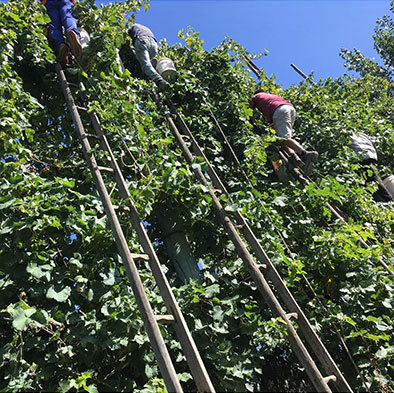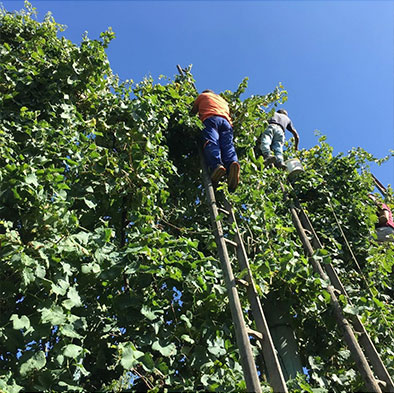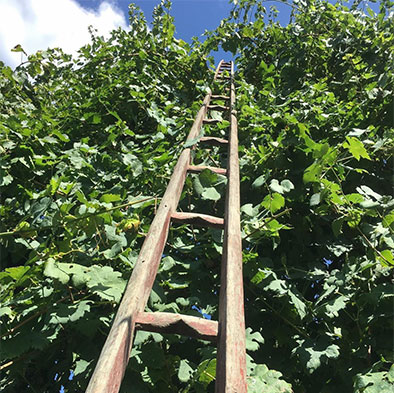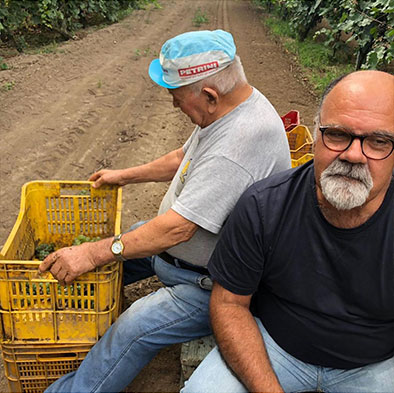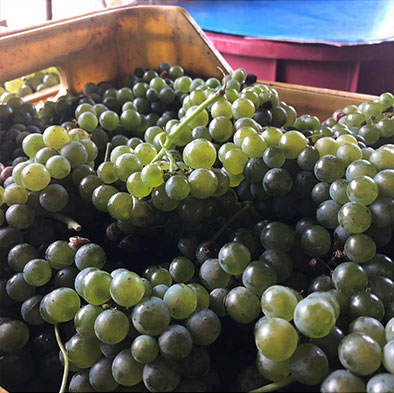 Brothers Vittorio and Michele Verzillo have always been passionate about wine. They are accountants by trade (in fact they have their own accounting business that they run together) but both have had formal sommelier training. Growing up in the province of Caserta, these brothers were familiar with the lore of the local but forgotten Pallagrello, Asprinio and Casavecchia grapes. When the opportunity came along to purchase a vineyard of Pallagrello, they knew they couldn't pass it up.
Now in their 50s, it feels like this move into the world of winemaking has been something their lives had always been building towards. I've really enjoyed getting to know these two brothers over the years since their first bottling in 2016. They've approached winemaking in a truly humble way, willing to learn and listen to whoever will give them the time. Unlike so many of the folks around them, they do not have generations of family winemaking history to guide them, so at times they've leaned on those that do.
This approach easily led them into the world of natural winemaking, with their main focus on producing wines of place. The two and a half hectares they purchased were originally planted on 2003 in the village of Castel Campagnano, just down the road from Caiazzo (where you find our other producer Cantine Rao). This is such a stunning part of Campania that is very much influenced by the Parco Matese to the north and the Taburno to the Southeast, both of which provide a cooling effect to these vineyards. Here you will find medium heavy soil with layers of both sand and clay.
About an hour southwest of the land of Pallagrello and Casavecchia, the Verzilli brothers produce a pet-nat from the ancient Asprinio varietal, which is native to the village of Aversa. A trip to visit the vineyards here is like traveling back in time There a few sites where they grow these vines a few stories high, with the vines "married' to a tree allowing them to reach for the sky. It's said that this style of winemaking was perfected by the Etruscans, and it certainly continued through Roman times, as even back then Asprinio was a known commodity in the Roman world.
Of course there are very few vineyards like this left in Aversa but the Verzilli brothers have an in, allowing them to manage and harvest one row of vines, yielding close to 2,000 bottles. Michele was a witness at the confirmation of the vineyard owner's son, and this family connection allowed these two producers a way in! Only in Italy.
Asprinio is a grape rarely made as a still white, rather it is preferred as a sparkler as it has racing acidity (particularly trained in this way in Aversa). It's even said that during the Spanish rule of Naples, the Bourbons preferred serving sparkling Asprinio to their guests at court over the imported Champagne. Historically it was not uncommon to find the wine produced in the now trendy pet-nat style like they do at Aia delle Monache.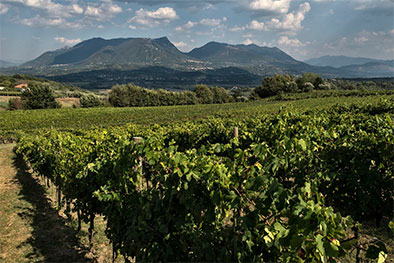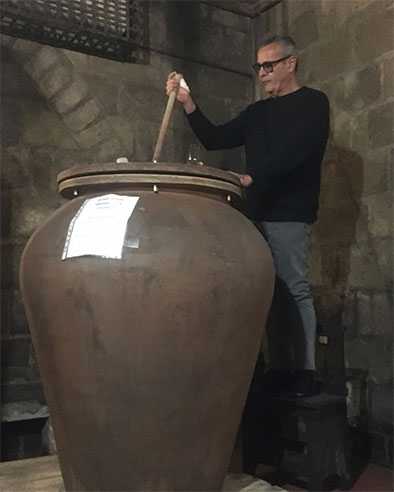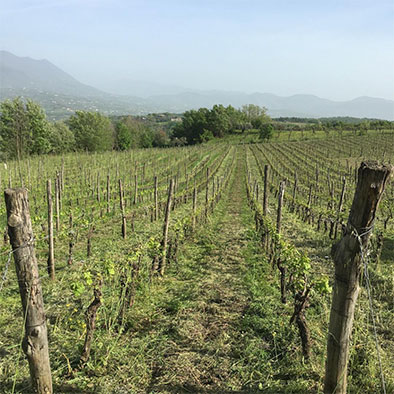 Currently the Verzilli brothers are making their winery at our friends Cantine Rao, which is a sign of the wonderful cameraderie in this tiny production zone. This also allows them to invest wholly in the vineyards to get their project off the ground. This a challange many small producers face as it can cost hundreds of thousands of dollars to build a winery, which is a huge investment in a business where margins are razor thin to begin with!
Production is somehwere in the vicinity of 15,000 botttles and they only produce the native varietals of the region: Pallagrello Bianco & Rosso and Casavecchia. You will defintely see more from these guys in the near future!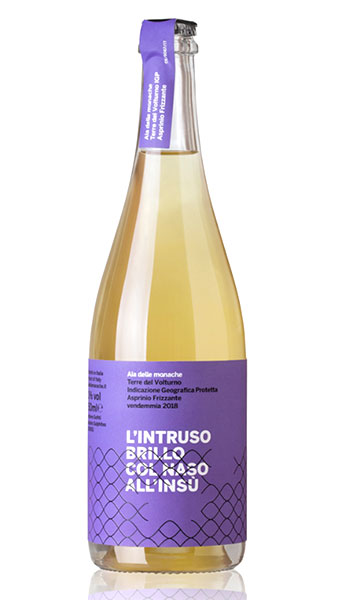 L'Intruso
Asprinio Frizzante
Varietal : Asprinio 100%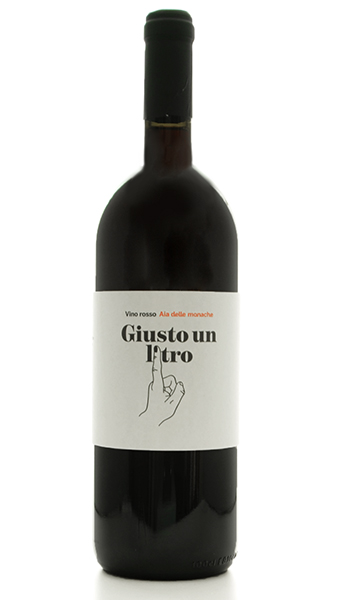 Giusto Un Litro
1 liter
Varietal : Pallagrello Nero 70%, Casavecchia 30%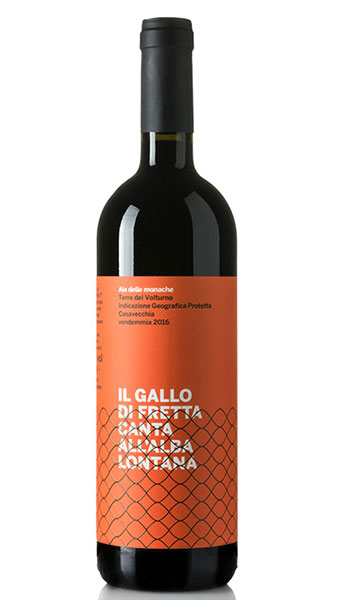 Il Gallo
Varietal : Casavecchia 100%