CASA DI BAAL
CAMPANIA • CERTIFIED ORGANIC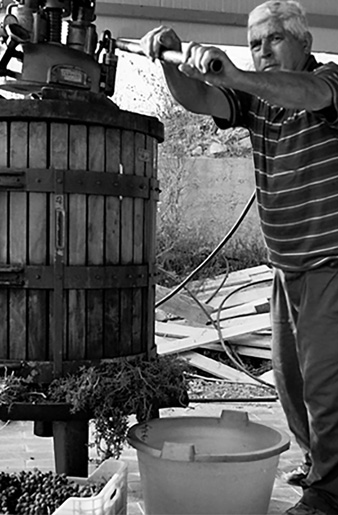 Olive oil producers by trade, the Salerno family located in the Salernitano foothills is a part of the youth movement of Italian wine you find particularly in regions like Campania. Annibale Salerno deserves all the credit, producing olive oil since the 70s and raising 5 wonderful children. His kids are taking things one step further with the production of wine. The Salerno's produce predominately Aglianico and Fiano, with smaller plantings of Barbera, Malvasia and Moscato. Plantings of these last varietals have existed on the family property for decades, and the Salerno's produce wines with them as an homage to their past. When Annibale and his wife Anna Maria started making olive oil, they produced wine that would be sold in bulk as a way to supplement their business. Fifty years ago, big wineries would come around with a truck, buying up grapes from local farmers. They paid by the pound, so Annibale and Anna Maria produced vigorous grapes like Barbera and Malvasia that led to a nice pay day!
As for their current wines I was really impressed across the board, but the power and complexity of the Fiano grape intrigued me most. In Italy you hear so much about particular production regions sometimes being more important than the varietals that come from them. This is no different with Fiano from Avellino. Mimicking the power, complexity and smoky element outside of this region seemed to be nearly impossible, until you taste Fiano from Casa di Baal. These Fianos really spoke to me. I felt the influence from the Mediterranean and began to understand that the foothills of Salerno presented a terroir worth of our attention.
I discovered Casa di Baal while actually visiting another winery, Le Vigne di Raito, about 20 minutes to the northwest. Enologist, Gennaro Reale of Vignaviva, which specializes in organic viticulture, happens to be the consulting enologist of both wineries. Gennaro, a friend of mine, and his partner Fortunato are superstars in my opinion, with a strict set of ethos followed by each winery they work with and a strong belief that organic viticulture holds the key to true expressions of wine. Gennaro and Fortunato manage to create an independent ecosystem at each winery, each so unique and different from the other, allowing the wines to truly excel. Assuming Mucci Imports continues to grow you will see a few more wineries from the Vignaviva portfolio down the line!
My classmate Antonia and I had had a few glasses of wine at Raito, and we decided to take a ride with Gennaro to Casa di Baal. This visit was a soaking wet one as it was raining cats and dogs, but Francesca Salerno and her father (the famous Annibale) were still hard at work transferring their wines from vasque to vasque. Like any good visit to a winery we tasted straight from the vasque and were given a preview of the 2012 whites. The wines were accompanied but some local Pecorino, which I still dream about to this day. The question of what you eat while you taste is a very important one to me and tells me a lot about the winemakers.
Conversing with Francesca and Gennaro about their philosophy, it was hard not to get excited about these wines. The Mucci Imports portfolio truly focuses on indigenous varietals from specific terroirs, and there is no better way to enhance this notion than by organic viticulture. In each terroir, there is a unique ecosystem that is healthiest when farmers have a respect for the environment and avoid harmful processes like over fertilizing. In the end, this only strengthens the plants and therefore gives vitality to the wine. In the winery, the use of native yeasts and the idea of spontaneous, instead of forced, fermentation is another way to promote the "local flavors" of the wine. As of 2014 the winery is also in its second year of biodynamic winemaking, thus truly continuing to create a terroir driven wine.
From the cantina we went and checked out their olive oil production, which seemed equivalent to some olive oil museums I've visited in other parts of Italy in terms of the old school machinery and presses they used. The Salerno's take great pride in this side of the business; after all it's where Annibale made a name for himself.
In fact, in the early 70's Annibale and his wife purchased about 30 hectares of land which was loaded with olive trees. Today they have over 10,000 trees. In the early 2000s, the family business took a turn as the five children Baal (short for Annibale) and Anna Maria had wanted to start producing wine under their own label. Most of the Barbera and Malvasia was ripped up in favor of Fiano and Aglianico. They also purchased a beautiful adjacent vineyard of Fiano. After bringing the vineyards up to speed and converting to organic viticulture, Casa di Baal began officially producing wines in 2006 on a total of 4.5 hectares of land. As of 2015, they are in their second year of biodynamic conversion.
This type of wine production is fitting for Baal's family, as almost everything you consume when visiting with them comes from the farm. Their hens make the eggs, their pigs make (or made) the sausage. their jam comes from their fig trees, and don't forget their garden. This is a true working farm that redefines self sufficiency!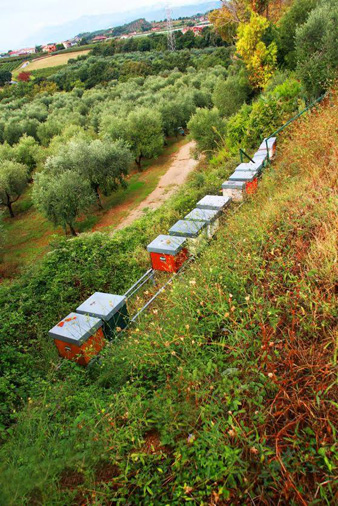 Casa di Baal produces 5 wines, with close to 25,000 bottles in total. That's just over 2,000 cases! Beyond the microscopic production, the plants per hectare and limited yields are worth pointing out. At Casa di Baal they have planted only about 2,000 plants per hectare for both their Fiano and Aglianico vines. To compare, most producers plant closer to 5,000 plants per hecatare. This translates to more love for each vine and each grape, allowing the vines to reach a perfect maturity and truly express their unique terroir. At the end of the day, it's also potential revenue lost, another reason to support small producers who make major sacrifices to produce top quality wine.
The vines on most of the property are about 30 years old, whereas an adjacent vineyard was recently planted with more Fiano in 2012. The vines are predominately southwesterly facing and the vineyard lies at about 150 meters above sea level. On a clear day it feels as though you can reach out and touch the ocean. The ocean breezes have a profound affect on these wines and you can certainly taste it in each bottle. The soil composition varies but it can be best described as a calcareous limestone with some pockets of clay.
Casa di Baal is in a no mans land in terms of its physical location. They are located in the Parco Regionale dei Piacentini, 30 kilometers from the Amalfi Coast and about the same distance from the Avellino. This is where this unique, constantly ventilated property stands out. There is an influence from both the mountains behind them (Avellino) and the coast in front. Most would be quick to ignore a property outside of the volcanic soils and elevation of the Avellino, that is until you taste the wines from Casa di Baal.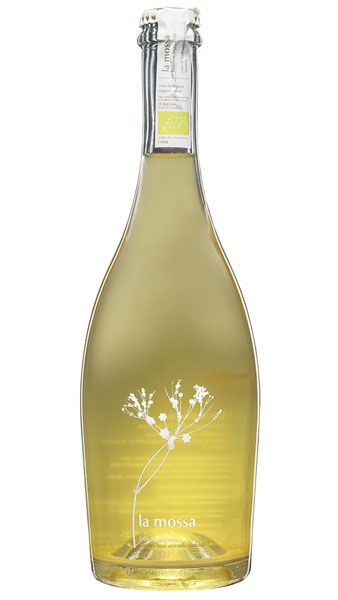 La Mossa
IGT Colli di Salerno
Varietal : Fiano 70%, Moscato Pet Nat 30%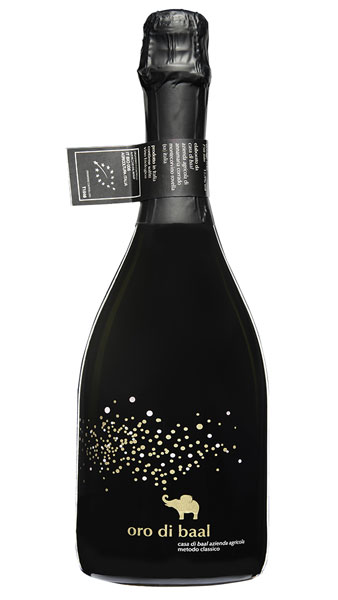 Oro di Baal
Varietal : Fiano 100%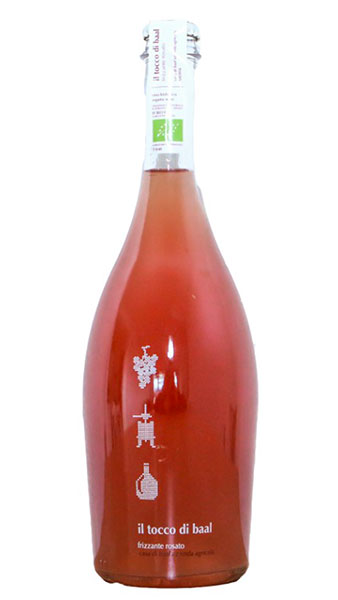 Il Tocco di Baal
Varietal : Aglianico 100%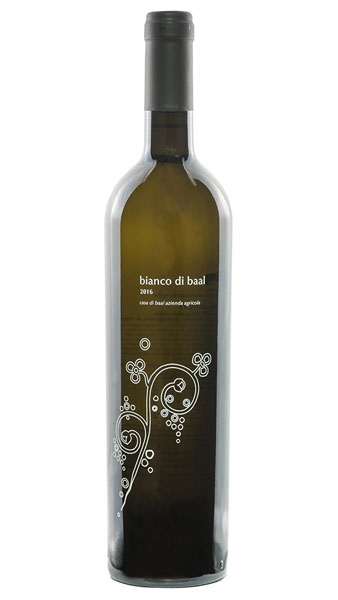 Bianco di Baal
Varietal : Fiano 70%, Moscato 20%, Falanghina 10%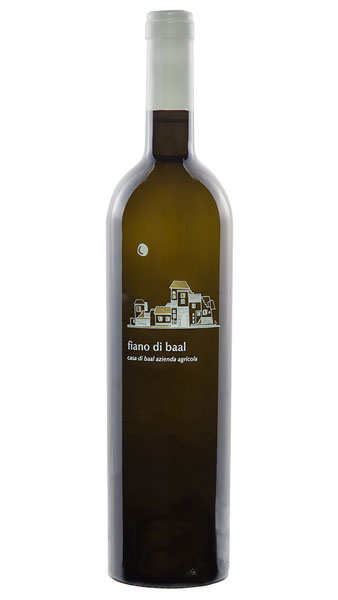 Fiano di Baal
Varietal : Fiano 100%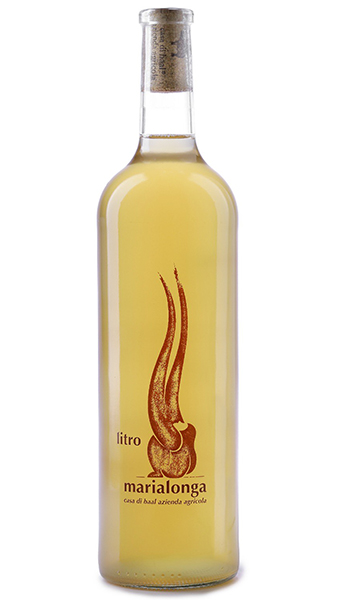 Marialonga
1 Liter
Varietal : Fiano 80%, Falanghina 20%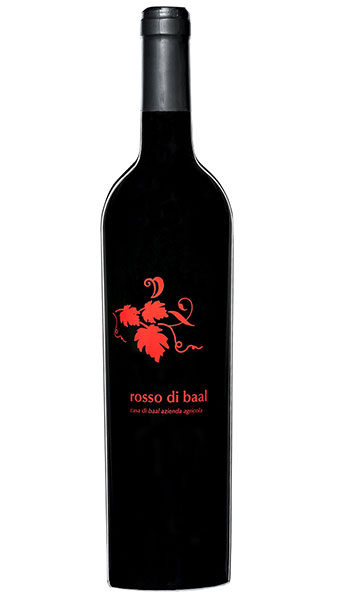 Rosso di Baal
Varietal : Aglianico 40%, Merlot 40%, Barbera del Sannio 20%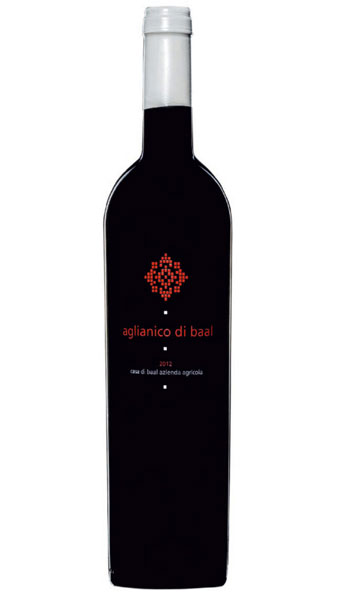 Aglianico di Baal
Varietal : Aglianico 100%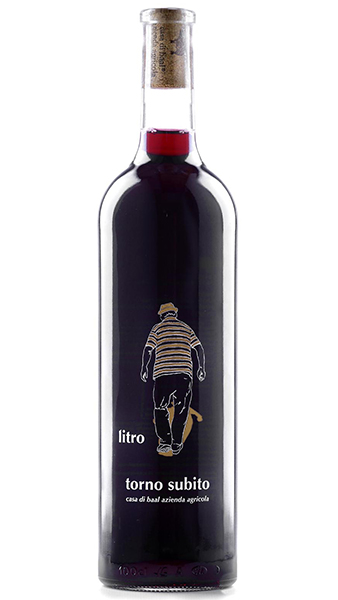 Torno Subito
1 Liter
Varietal : Barbera del Sannio 100%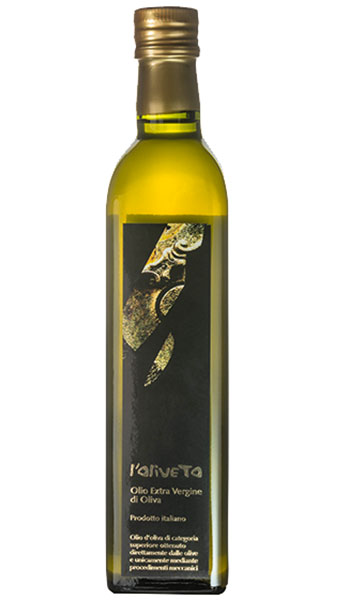 EVOO
Varietals : Rotondella, Frantoio, and Leccino