TERRASOL
FRIGINTINI, SICILIA • CERTIFIED NATURAL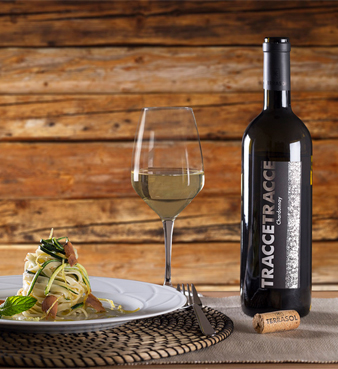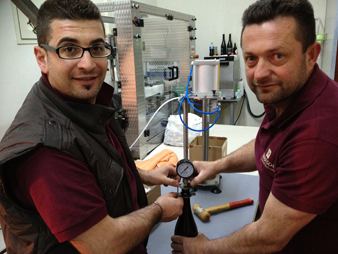 If you go to Sicily, you have to spend time in Modica and Ragusa. I had a lovely stay in a B&B called Case di San Benedetto which overlooks these amazing baroque towns. I had several days to explore this part of the island and was lucky enough to be introduced to Giorgio Poidomani and his son Stefano. My friend Luca told me there was a wine I had to try from a winemaker who makes wines without sulfites, and I was immediately intrigued. That's where I met Giorgio.
Terrasol is located in Friggintini, a few miles from Modica, at a couple hundred feet above sea level. What strikes you about this part of Sicily is a jagged terrain that is still divided by beautiful, old stone walls. These divided the thousands of different farms and territories and clearly is still a point of hot debate today, as some of battles for prime real estate may never end.
Upon arrival to Terrasol, I was immediately reminded of what makes Sicily so special and why my family is so proud to be Sicilian. We were welcomed by a building that must have been a few hundred years old and that felt a little bit like a warehouse. This was where Giorgio created these natural wines. Honestly, it seemed like a small, beautiful, pristine villa, but the welcome center and tasting room made me realize this was the winemaking area. Natural wines deserve a natural home, and this certainly fit the bill.
Giorgio and Stefano gave us the quick tour and we immediately sat down to taste the wines. Terrasol has two lines, Tracce and Memorie Della Terra, the latter being made without sulfites. Giorgio quickly pointed out that Tracce has very minimal sulfites, and although it is a line that is fresher and made for easy drinking, these wines are also an enological feat in themselves.
This is what struck me about Giorgio, and something I search for in all of my wineries. He was dedicated to creating a true expression of the wines and the territory. Terrasol in fact is the combination of two Italian words: Terra (land) and Sole (Sun). If you have ever had Sicilian wine, then you know that the beating sun plays a major role in the formation of it's wines, along with the unique soil compositions present on the island.
On this first visit to meet Giorgio, I remember Kelsey and I going back to our B&B before dinner and tasting through Giorgio's wines, along with those of other wineries we had visited. The sun was shining directly on the old town of Modica, which is sunk into a valley, and we had front row seats to the show. Life couldn't have been better.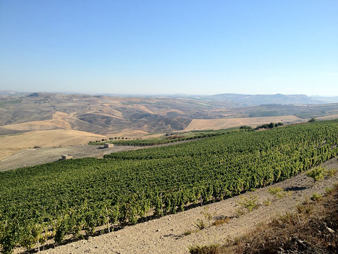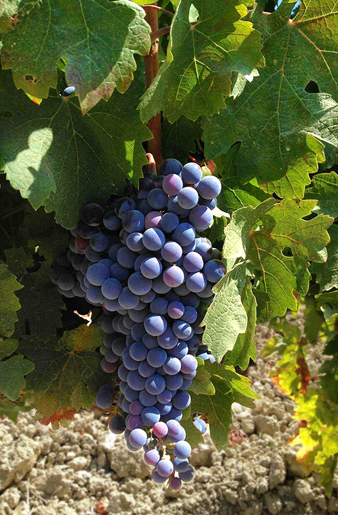 I remember pulling up to the Lilliu family home and driving through the gate. This is small time farming where they live above the cellar. Terrasol is a winery that really takes a hands off approach to their production. They have a line of completely sulfite free wines, and their standard "tracce" line has the slightest addition of sulfites. Despite that the wines are clean, easy drinking and stable. What I do notice, and thoroughly enjoy, is that the wines will vary from vintage to vintage.
Giorgio is a negociant in a way as he does not own vineyards, but works with primarily with a few different growers who will sell their fruit to him year after year. There is some flexibility for Giorgio if he has vineyards destroyed by hail, like he did in 2013. There is constant collaboration between Giorgio and his growers, with an understanding that the vineyards will be maintained naturally and that yields are managed to Giorgio's liking.
In total, there are about 20 hectares of vine at Giorgio's disposal. These vineyards are located between 450 to 600 meters, in the Hyblaean Mountain chain that runs along the southeast corner of Sicily. This elevation helps Giorgio produce balanced wines, particularly Nero D'Avola that isn't full of concentrated fruit, but more balanced and fresh.
The darker, rocky soil (which is prevalent here) is home to the red grapes whereas the whites will be planted in a "whiter," rocky soil. The vineyards are not irrigated (generally a no-no, but allowed in Sicily for emergencies) and yields are very low, in the range of 60 tons per acre. Vines are only treated with copper and sulfur with minimal treatments given the well ventilated position of the vineyard. Any treatments are suspended at least 60 days before harvest so as to guarantee that any residue from the treatments affect the wine.
The wines are made with native yeasts and with ridiculously low SO2 counts. They are however clean and moved from tank to tank in the cellar when they need to be in order to avoid any off putting aromas.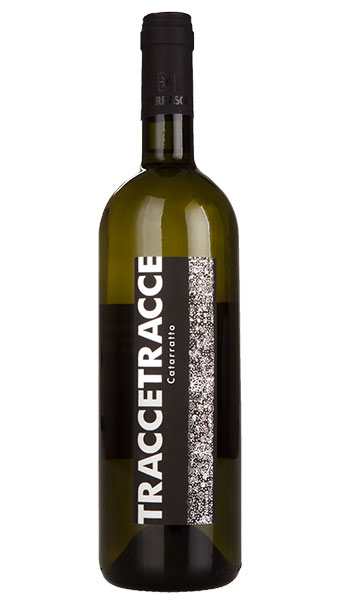 Tracce
Catarratto
Varietal : Catarratto 100%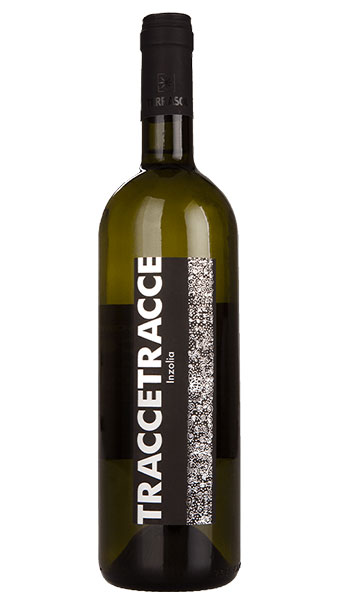 Tracce
Inzolia
Varietal : Inzolia 100%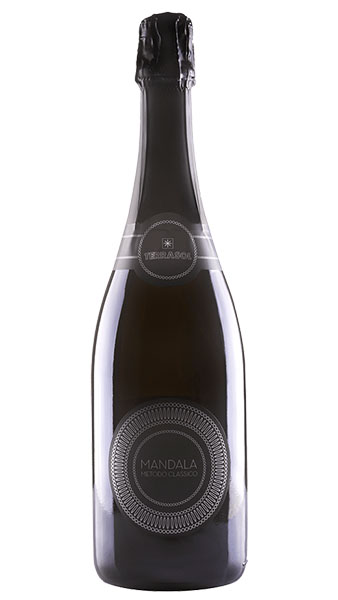 Mandala
Spumante Bianco
Varietal : Chardonnay 100%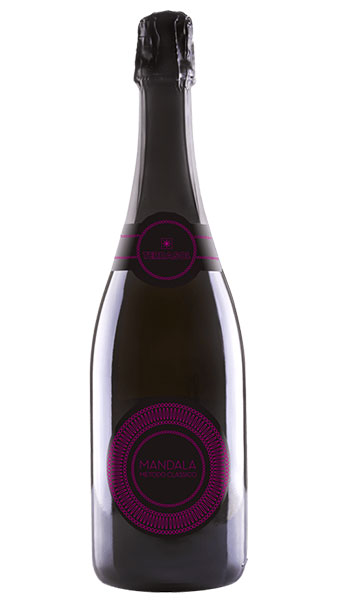 Mandala
Spumante Rose
Varietal : Nero d'Avola 100%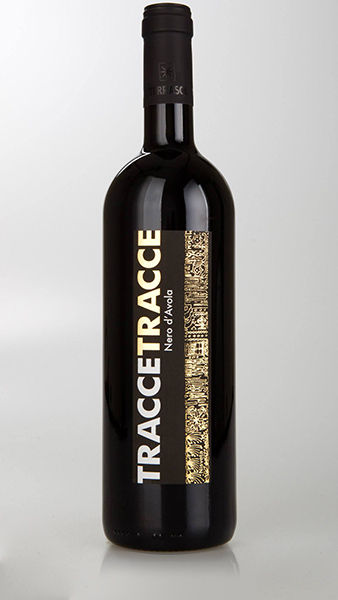 Tracce
Nero d'Avola
Varietal : Nero d'Avola 100%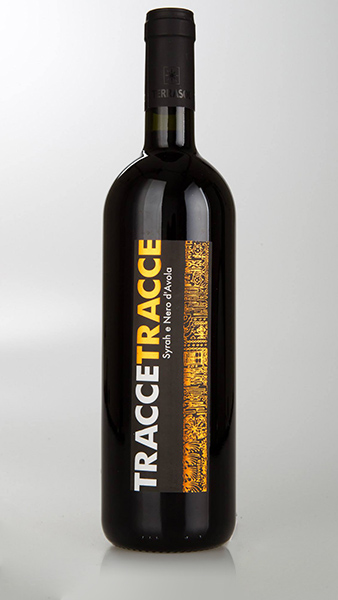 Tracce
Syrah & Nero d'Avola Blend
Varietal : Syrah 70%, Nero d'Avola 30%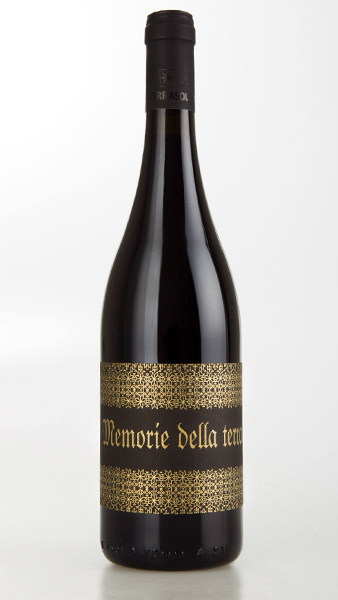 Memorie della Terra
Syrah
Sulfite Free!
Varietal : Syrah 100%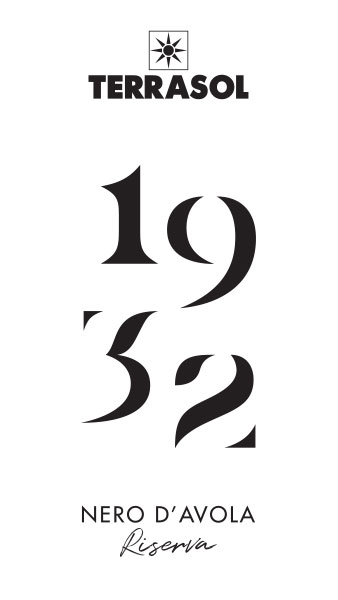 1932
Varietal : Nero d'Avola 100%