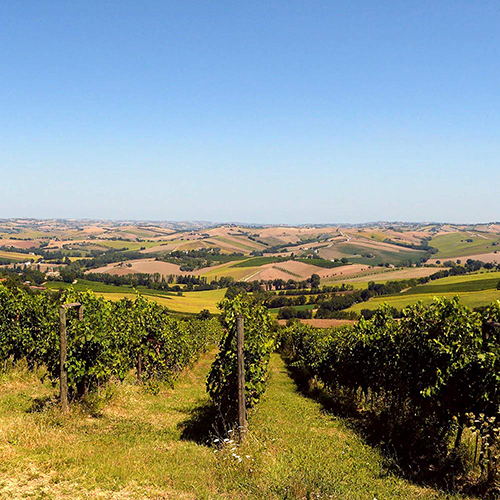 Maybe we started working with Giacomo because he shares our passion for fishing, but more likely because his beautiful organic vineyards produce some of the more intriguing wines we've tasted from Le Marche. Col di Corte has been a winery since the late 90s, Giacomo having taken over in 2011 and immediately undergoing conversion to organic viticulture.
Giacomo was in marketing for the film industry before getting into wine, having worked on some very well respected documentaries. One of those documentaries, Natural Resistance, follows a few of the pioneers of natural winemaking, one that encouraged Giacomo to pursue those ideas. He and his young but experienced winemaking partner Claudio started working with biodynamics in 2015, with the idea of producing terroir driven wines, focusing on Verdicchio as well as Montepulciano, Cabernet, and some unique local grapes like Lacrima di Morra d'Alba.
Their approach is something we respect, one that puts a value on terroir first, and always leaves room for experimentation and learning. Each year, they have 1 or 2 experimental wines along with their traditional line of Verdicchio and Marche Rosso wines. As I visited at the beginning of harvest time, you could sense the excitement Giacomo and Claudio felt, there's a true belief that each year is an entirely new experience from the last. They choose to depict the up-and-down nature of the growing season on each of their labels, with images of the climate illustrated for each season.
The project is still in its youth, but you can tell there is a great sense of pride to do right by the area, a region of Italy that has been quite sheltered and mismanaged in the grand scheme of Italian wine. Like so much of Italy, Marche had been dominated by co-ops before there was the emergence of these wonderful small wineries like Col di Corte. Verdicchio is in the forefront at this winery (they produce 4 different Verdicchio wines) but there is also potential for some fascinating Montepulciano wines along with the local Lacrima.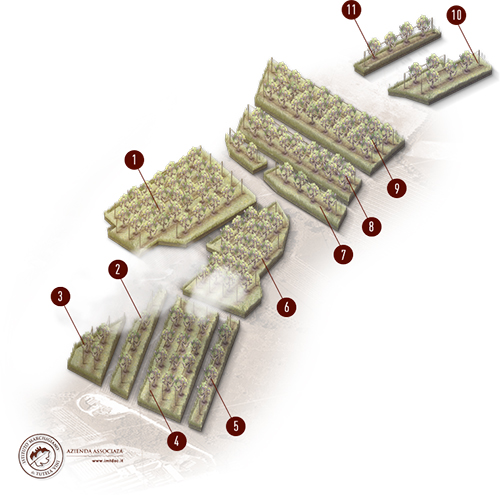 The vineyards here in Montecarotto are prestine, the view from the winery is of some of the greenest rolling hills in all of Italy, with mostly northern facing exposure that keeps their hillsides cool and fresh. Their 14 hectares are spread out around the vineyard, with vines ranging from 10 to 50 years old between 200-300 meters.
The zone of Montecarotto is about 21 km from the Adriatic, just about at the northern limit for proper Montepulciano production. In the background are other vineyards, along with some grain farms and olive groves. There is a bit sparser concentration of vineyards in this part of Le Marche, allowing Giacomo to be a bit more selective in terms of where exactly he has his vineyard sites.
Along with being a part of the Verdicchio deI Castellii di Jesi DOC, they are situated just north of the Esino River, where they choose the local Esino denomination for some of their reds. The vines are trained in double guyot, traditional of the area that allows for bigger plants and more leaves to catch more sunlight and help with ripening. Yields tend to be much smaller with this type of training, allowing for higher quality grapes.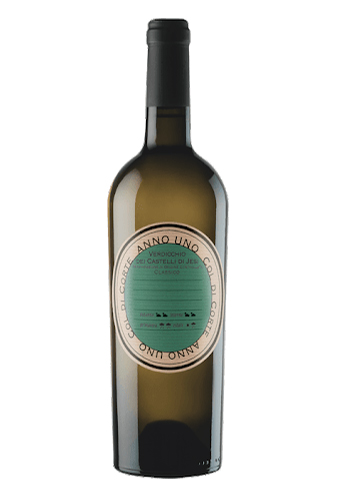 Anno Uno
Verdicchio dei Castelli di Jesi
Varietal : Verdicchio 100%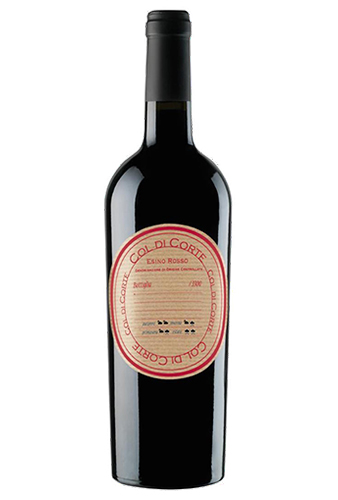 Esino Rosso
Varietal : Montepulciano 100%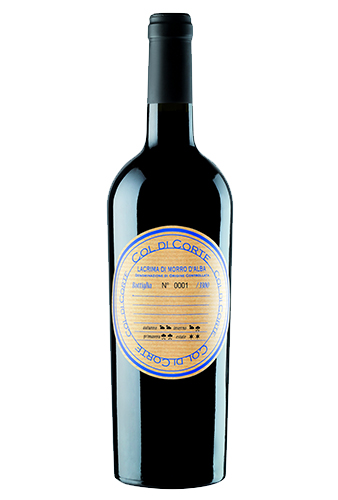 Becce
Varietal : Lacrima di Morro d'Alba 100%