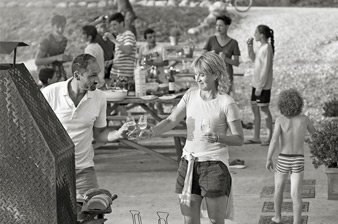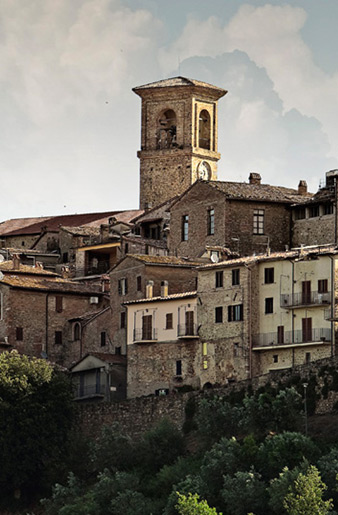 Lorenzo De Monaco and his winery Agri Segretum (formerly La Segreta) are a combination of a few of my favorite things: indigenous Italian varietals and a touch of Boston. After spending some time operating Italian bike tours from Massachusetts, Lorenzo and his wife Eileen, a native Bostonian, decided to head back to Lorenzo's home country to start a winery.
After renovating some beautiful country homes between Todi and Perugia, Umbria, and eventually planting vines in 2008, Agri Segretum was officially established. To arrive at La Segreta, "the secret", don't bother bringing a GPS, as you won't be able to find it. Set on a 70-acre nature preserve, it is a hidden gem, surrounded by the gorgeous Tiber River Valley. Lorenzo and Eileen initially began inviting friends and family to stay and explore Umbria with them, and after rave reviews, initially began with property rental.
They both discovered a passion for the local wine, with their focus on Sangiovese, and along with the help of their young local enologist Salvatore, planted vines in 2008. Eventually I fit in, as Lorenzo and I were introduced by a local Bostonian friend. After a few visits to Agri Segretum and establishing a friendship with Lorenzo and his beautiful family, I decided to work with his outstanding Umbrian wines.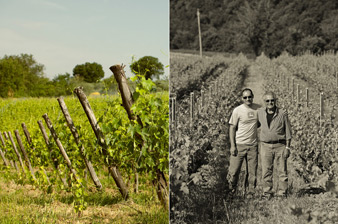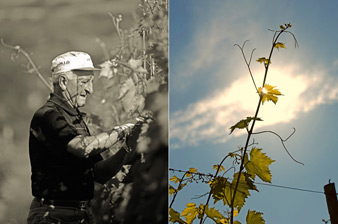 About a five minute drive from where their home and olive trees, one will arrive to Agri Segretum's vines.  At about 300 meters are nearly five hectares of vines, primarily Sangiovese along with a few other local varietals: Sagrantino, Malvasia Nera, and Colorino.  What initially caught my eye was the terrific southwestern exposure, along with the terrific condition of the property.
Everything is done by hand, and the land is farmed based on a mixture of organic and biodynamic principles.  It is an interesting property, with barley and clover planted between rows to provide more nitrogen, avoiding the use of fertilizer to further stress the vines, and the constant threat of wild boars looking for a snack.
Watching Lorenzo and Salvatore communicate and work together is quite exciting, as both are young and willing to experiment.  After initial consulting with a Tuscan agronomist, everything is in the hands of Lorenzo, Salvatore, and Eileen.  Some of the experiments includes different blending of the 4 sub species of Sangiovese they have in their vineyard.  How to best tame the wild and finicky Sagrantino is also a work in progress, with a 100% Sagrantino to be released soon.  The winery continues to grow, with the recent planting of a local Grechetto by their home.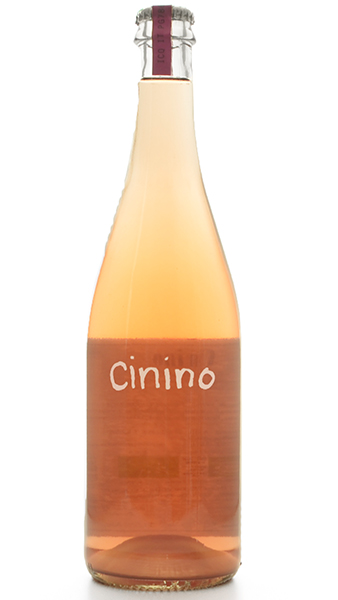 Cinino
Varietal : Sangiovese 100%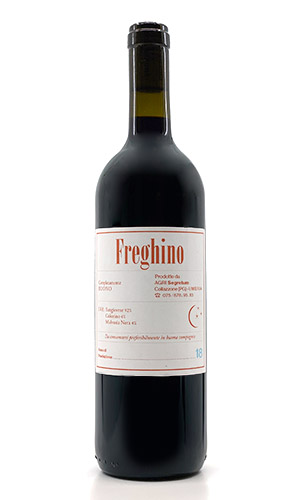 Freghino
Varietal : Sangiovese 92%, Malvasia Nera 4%, Colorino 4%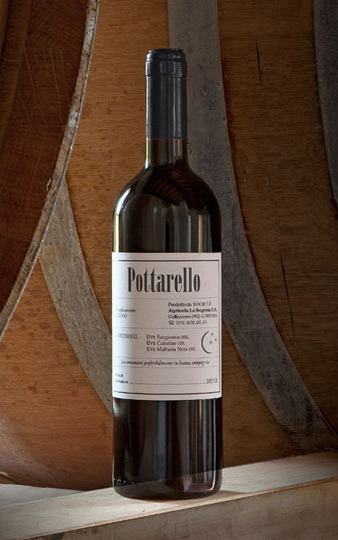 Pottarello
Varietal : Sangiovese 80%, Malvasia Nera 10%, Colorino 10%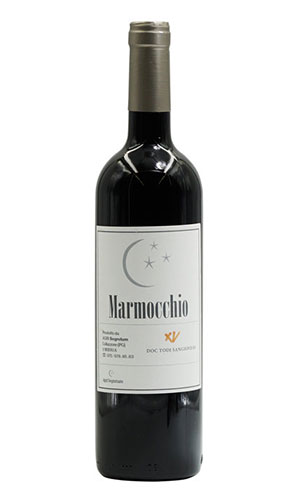 Marmocchio
Varietal : Sangiovese 85%, Sagrantino 15%