LE COLLINE DI SOPRA
MONTESCUDAIO, TOSCANA • CERTIFIED ORGANIC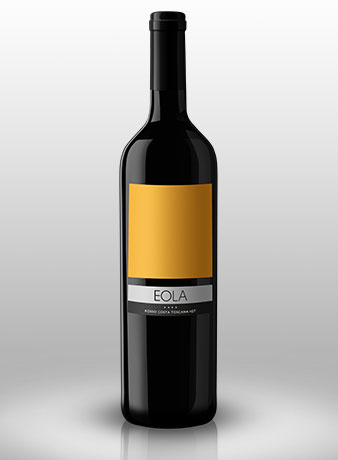 Eola
Cannonau in Bianco
Varietal : Merlot 50%, Sangiovese 40%, Cabernet Sauvignon 5%, Syrah 5%
A young wine with a ruby red color and hints of purple, it is full bodied but also quite fresh in the mouth. You can feel the effect of each grape in this blend. There is a woodsy, very Tuscan feel to this wine from the Sangiovese. The Merlot provides roundness and bright fruit. The Syrah provides spice while the Cab Sauv provides structure and a dark fruit profile. The sandy terrain leads to some great minerality and a refreshing quality to this wine!
This wine works well with pizza and tasty pasta dishes like ravioli. Even lobster fra diavolo or other seafood dishes of this nature work well. Try Eola with red or red meat.
Harvest occurs by hand at the end of September. After a brief maceration and fermentation the wine ages for 6-8 months in stainless steel. A few months resting in the bottle separates the wine from being released to market.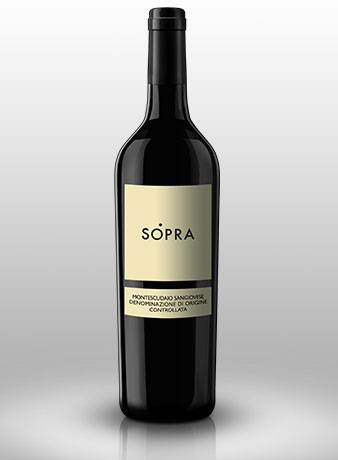 Sopra
Varietal : Sangiovese 100%
A coastal Sangiovese grown in the sandy soils of this great property. One could argue that this is a more feminine style of Sangiovese because of where it is grown and the decision to age it with used oak. Don't worry, however, this wine still packs a punch and represents everything we know and love about Sangiovese.
The wine has notes of dried cherries, chocolate, tobacco and leather, as well as licorice. Silky smooth tannins and some acidity and red fruits appear on the finish. The wine lingers and has a bit of earthy funk to it that is characteristic of Sangiovese and proof of the organic winemaking process.
Bolognese or classic Italian meat sauces. Of course a wild boar ragu would be ideal! Steak and hearty stews works nice here as well, along with aged, hard cheeses.
Grapes are harvested by hand. The wine ferments in stainless steel and then will undergo malolactic in french oak. The wine remains in French oak for 18 months and then spends 6 months in the bottle before release.
Visit Le Colline di Sopra's Website
(It's in English!)