CAVE MONAJA
VALLE D'AOSTA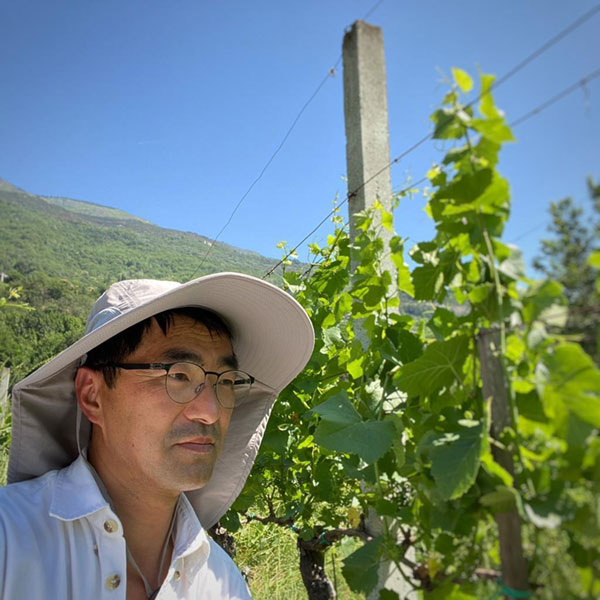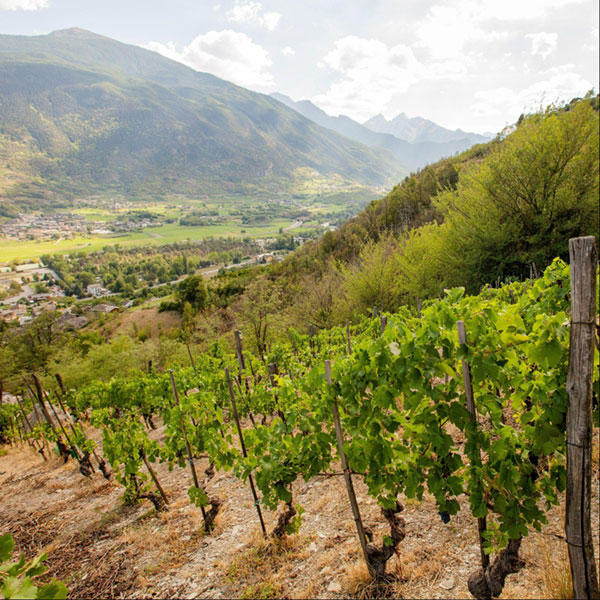 Andrea Peloso, or Chul Kyu (he was born in Seoul Korea and adopted by Italian parents at the age of 1) started Cave Monaja after receiving a phone call from a friend regarding her family's vineyards. There was a tone of desperation in her voice as she recounted to Andrea that no one has had the time to tend to the vines and they risk going by the wayside entirely. She wanted to keep this viticultural history alive and knew that Andrea was more than capable so she asked if he was interested in managing the vineyard. That phone call changed Andrea's path in the wine world from an enologist at a successful cooperative in Valle d'Aosta to starting off on his own with Cave Monaja.
Andrea's friend offered him her family's vineyard but in exchange, many years of hard work were required to breathe new life into the vineyard and eventually have it produce enough fruit to be able to start making wine from it. That was the challenge Andrea faced, one he felt that he could not ignore. Upon accepting the challenge, he received multiple similar phone calls from folks equally desperate to keep their families' vineyards alive. Many of those who called Andrea were getting older and they didn't have the energy to tend to their family vineyards as they once did. Within a few weeks Andrea had a dozen different micro plots (most of them a couple hundred meters, ie: a few rows of vines) that he was responsible for. With this Cave Monaja was born with the first vintage in 2016.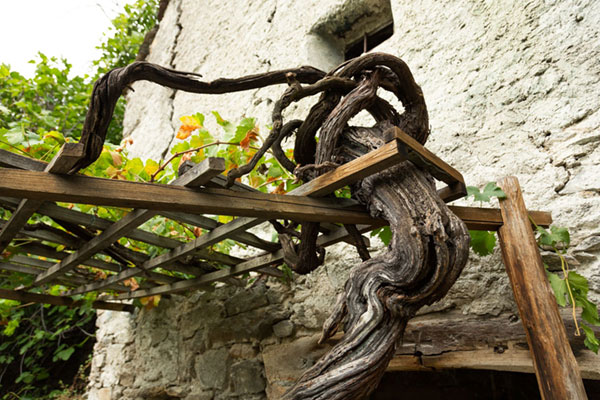 Today, Andrea has 30 different micro parcels that total 2300 meters of vines. These "appezzamenti" as they are known span through 9 comunes in Valle D'Aosta. The smallest parcel is 150 square meters, right next to his moms house. Otherwise, Andrea claims he would not have bothered!
Given that we are talking about Valle d'Aosta, many of these vineyards are terraced, hanging off mountain sides, and therefore very challenging to work. Many of them are above 1000 meters in altitude. Heroic to say the least. Not to mention when you begin thinking about harvesting 30 different micro plots and producing 5 different wines from them.
This work is heroic in more ways than one. Andrea is the only person I know in Valle d'Aosta willing to take on these projects of rejuvenating abandoned vineyards. If you think about a parcel of a few hundred meters and that it will only produce around 1,000 bottles of wine then I think most folks wouldn't bother putting in the time. It takes Andrea on average 3-4 years to bring these vineyards back to the point of producing consistent, quality fruit. That's a long time to wait for 1,000 bottles of wine!
On a recent day spent with Andrea, I learned that his work is critical in helping to save biotypes that may otherwise disappear. Not only this, but it helps keep Valle d'Aosta wild. He explained to me on a recent visit that as the region grows in popularity many large producers are deforesting to plant vineyards. As I explained above, there is no money in 30 different micro parcels spread over 9 comunes.Most producers want to be able to plant 3 to 5 hectares in one place, if not more. The trouble is that those spaces don't exist in a mountainous, wild region like Valle d'Aosta. So, the big producer needs to cut down trees, create terraces to be able to plant on a hillside. That disrupts that natural flow of things however. It also, turns out, pisses off the local townspeople who quite enjoyed how things were before this vineyard dominated their hillside. Interesting food for thought.
What I find most amazing about the work Andrea is doing is how he creates his blends, particularly when dealing with so many parcels. All of these parcels are planted to different varieties so it's not just one grape you would encounter but often several. His point, however, is that many of these vineyards were planted strategically. So, if there is 80% Petite Rouge planted in the vineyard and perhaps 15% Fumin and 5% other local varieties that is probably the blend that his predecessors would have created. He is careful to follow this wisdom. He is also very keen on vinifying each parcel separately. This allows his to follow and understand the story each parcel has to tell and then be able to blend it with other parcels who are perhaps singing a similar tune.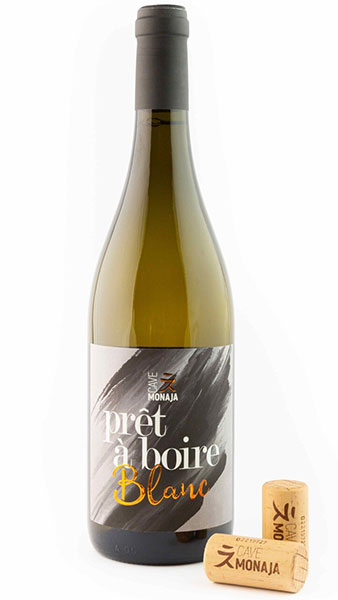 Prêt à Boire
Blanc
Varietals : Malvoisie de Nus 40%, Muscat 30% Traminer 20%, other local varietals 10%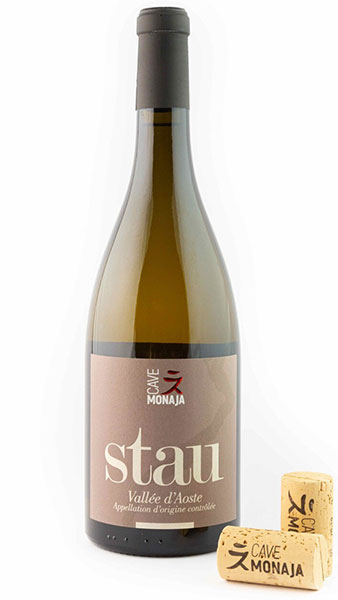 Stau
Varietals : Chardonnay 50%, Malvoisie de Nus 30%, Muscat 10%, Traminer 10%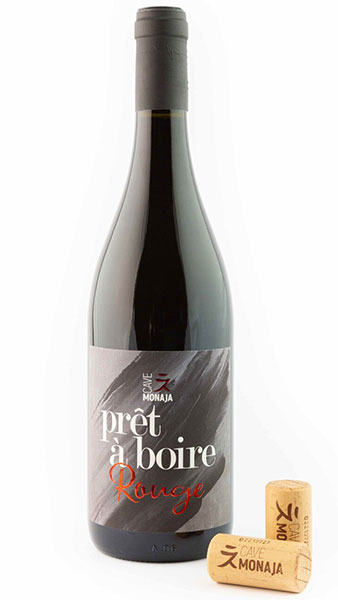 Prêt à Boire
Rouge
Varietals : Petite Rouge 40%, Pinot Noir 40%, other local varieties 20%