PALMENTO COSTANZO
ETNA, SICILIA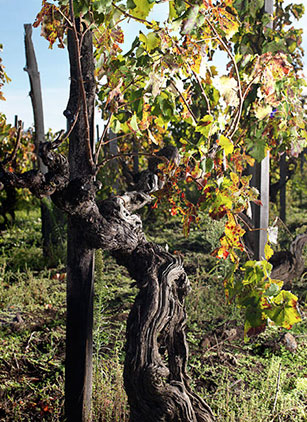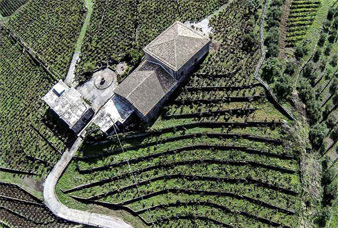 2016 was a big year for Kelsey and I. We were married in June and were fortunate enough to spend most of the month of August in our beloved Sicily. Much of our time was spent on Etna, and we couldn't help but hear the buzz surrounding one of Mt. Etna's newest producers, Palmento Costanzo
The winery's first vintage was in 2012, produced by a husband and wife team from nearby Catania, Mimmo and Valeria Costanzo. Costanzo is one of the biggest names in construction and renewable energy in Sicily and beyond. Much like our friends from Cantine Valenti, it was a love for Sicily and specifically Mount Etna that drove Mimmo and Valeria to invest here.
Now there is plenty of money being throw around on Etna, and everyone seems to want a slice of the action. Despite their status, however, the Costanzo's are committed winemakers. They have learned from the ground up, like so many who decide to enter into winemaking later in life, and are not afraid to get their hands dirty. Their idea is to create a micro production of up to 30,000 bottles of wines made naturally that respect the traditions of Mt. Etna. What's admirable about this family is their desire to have their hands in every step of the production. This isn't a hobby for them, but rather a new way of life.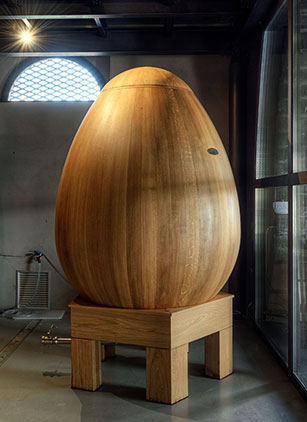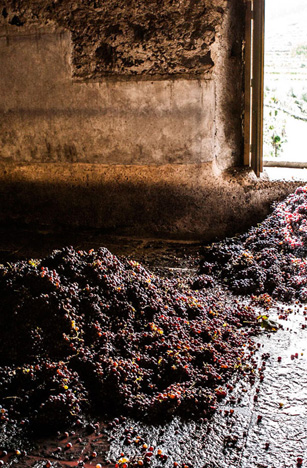 In 2011 Mimmo and Valeria purchased and renovated Palmento Santo Spirito in Castiglione di Sicilia. This palmento (winery) was built over 100 years ago. Like many of his colleagues on Etna who have done similar work, Costanzo maintained the integrity of the existing building, while adding state of the art winemaking equipment and temperature control.
In total there are 12 hectares at the farm (10 planted to vine), most terraced vines that reach up to 800 meters in the Santo Spirito cru, in Passopisciaro. These 10 hectares are planted to albarello vines using chestnut support polls, which is how things were done historically on Mt. Etna. There are over 60,000 albarello vines on the property ranging from two years old (Mimmo and Valeria had to replant a good chunk of the vines when they purchased the property) to 100. These albarello vines are not in the perfect rows that we are used to seeing in other parts of the world. There's a plant here and a plant there, in total there are about 8,000 plants per hectare. This "confusion" does not allow tractors or machinery to pass through, meaning everything has to be done by hand. This forces Mimmo and Valeria to be completely subject to the rules of nature, just as they like it to be!
The two principle grapes produced at Palmento Costanzo are Carricante and Nerello Mascalese. There are small plantings of Nerello Capuccio, Cattarrato, Trebbiano and the Etna native Minnella as well. In Santo Spirito, you have a portions of very rocky terrain, volcanic rocks of course. For the most part there is a concentration of 70% volcanic rock, sand or ash, with occasional pockets of clay and more traditional sand on the property.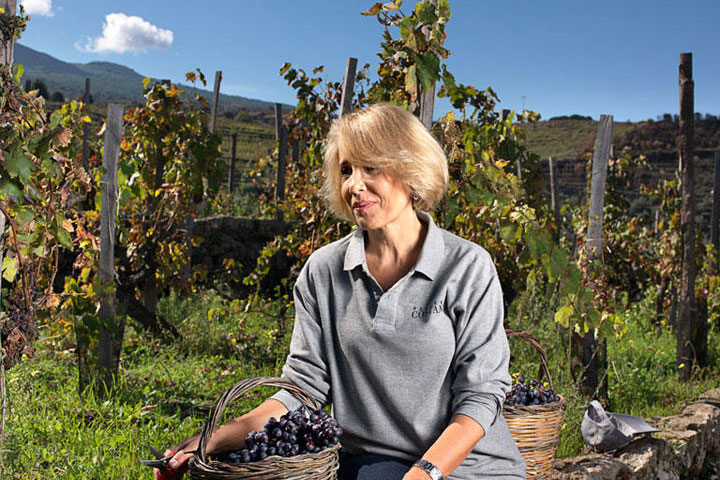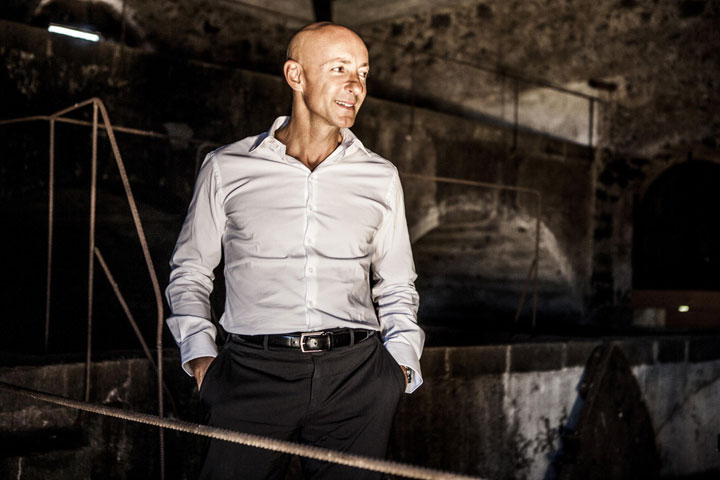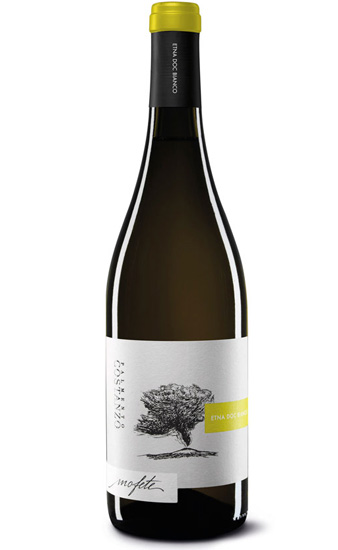 Mofete Bianco
Varietal : Carricante 70%, Cattarrato 25%, Trebbiano 3%, Minnella 2%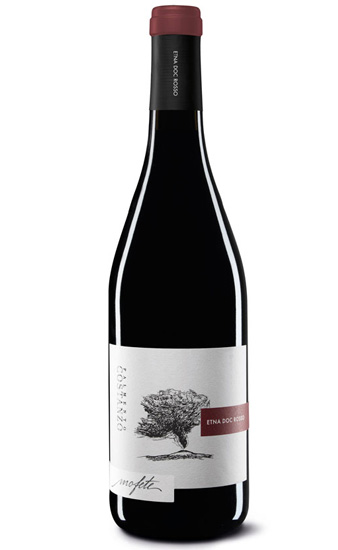 Mofete Rosso
Varietal : Nerello Mascalese 80%, Nerello Cappuccio 20%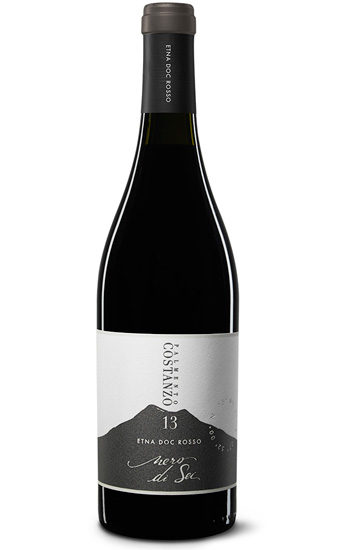 Nero di Sei
Varietal : Nerello Mascalese 80%, Nerello Cappuccio 20%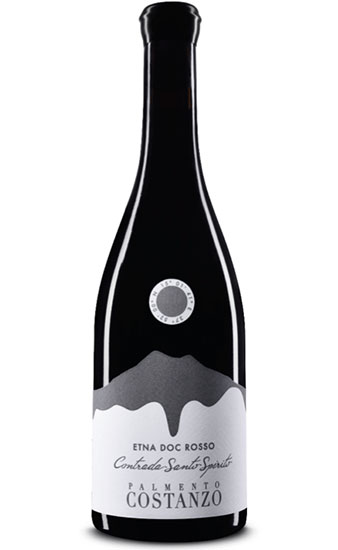 Contrada Santo Spirito
Varietal : Nerello Mascalese 90%, Nerello Cappuccio 10%