LEONARDO BUSSOLETTI
NARNI, UMBRIA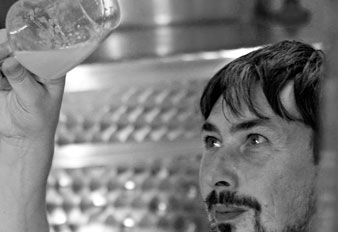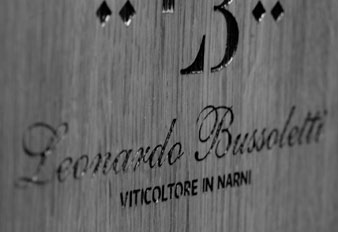 Leonardo Bussoletti is on the front lines of the Ciliegiolo revival. A grape that many only know as a minor blending partner in Chianti and helping to soften Sangiovese, Ciliegiolo has a history in Umbria that dates back to the 1200's. It is here where Bussoletti is working to revive local clones and is producing monovarietal Ciliegiolo wines that form the foundation of his winery.
Leonardo spent the first half of his career in wine sales and marketing, selling the fruits of others' labor. In 2009 he decided to change his fate, taking control of a small vineyard owned by his family and planting 9 hectares of Ciliegiolo, Trebbiano and Grechetto. In 2016 he has arrived at about 20,000 bottles total production, 70% of which goes to Ciliegolo! It's this choice to produce three different monovarietal Ciliegiolo's that caught my eye. Who does that?!
In 2009 Leonardo began working with the University of Milan to identify 30 clones of Ciliegiolo, many of which were present on his newly purchased vineyards. From here he used massal selection to graft clones of his choice and began producing wines from this research.
Leonardo is a wine lover (dinner at his house is a blast!) and is particularly fond of Burgundy, a style of wine he always has in mind when producing his wines. As a winemaker he continues to learn and truly jumped into his new life without winemaking experience. Knowing what he likes to drink however has been a sort of guiding principal for him. What Leonardo may lack in experience he makes up for in enthusiasm. He has a tremendous passion for his work and for the revival of this forgotten varietal. He helped found the Association of Ciliegiolo producers of Narni (there are 11 total producers in the tiny D.O.C.) and is not shy when it comes to discussing the potential for these wines.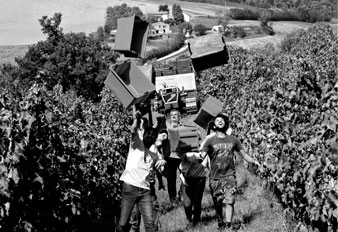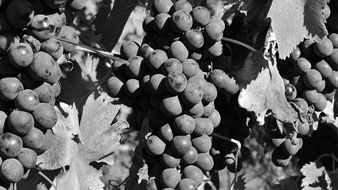 His nine hectares of land are spread over three different vineyard sites, each with different expositions and terroir. Each of these has helped Leonardo in understanding his beloved grape varietal and how it behaves in certain conditions. For example, his vineyard at Colle Pizzuto which is where is Rosso Narni comes from, is south facing and almost chalky white with patches of clay. Ciliegiolo suffers from the heat but in this vineyard there is a constant breeze and a soil that holds water well.  Ciliegiolo suffers badly from heat, which is part of the reason so many producers had given up on it over the years. It was much easier to produce Merlot and use it as a blending agent for Sangiovese than Ciliegiolo. Leonardo harvests early on most vintages as there seems to be a certain point where the vines have done all the suffering they possibly can.
Leonardo's other challenge has been finding structure from a grape  (without using invasive oak) that has very little in terms of tannin. This is a challenge that Leonardo has passed with flying colors, producers wines that are extremely easy to drink but also wines that I consider serious.
Did I mention Leonardo also produces a "Tre Bicchiere" winning Grechetto?! An award that came as a surprise and for a producer who focuses on ciliegolo I get the sense that Leonardo would have preferred to receive recognition for his ciliegolo. No one, particularly a tiny producer, will complain about receiving three glasses however! His Grechetto is grown in Colleozio not far from Colle Pizzuto, and is also grown alongside some cilieogolo. Grechetto is another underappreciated varietal and Leonardo believes it is due to the bitter, almond finish many of the wines produced from Grechetto have. The Colle Ozio is a blend of two Grechetto clones; Grechetto di Todi and Grechetto di Orvieto. The choice to create a 50/50 blend between the two is because the Grechetto di Todi is rich in aromas and fuller while the Grechetto di Orvieto helps to balance the wine with higher acidity.
Leonardo is a natural producer, and he has been since starting the winery. His wines undergo spontaneous fermentation and are in most cases unfiltered. What I enjoy is that they are clean and void of flaws. He avoids too much skin contact for his whites and there is a great sense of terroir because of that.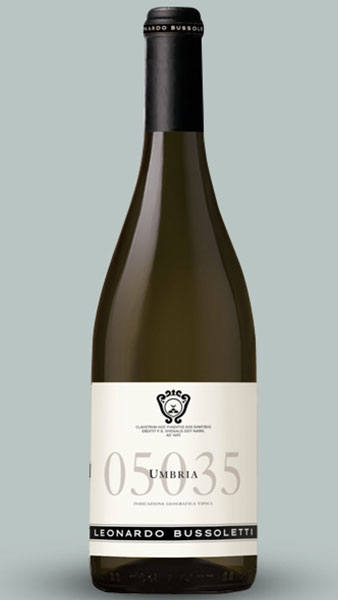 05035 Bianco
Bianco Umbria IGT
Varietal : Trebbiano Spoletino 100%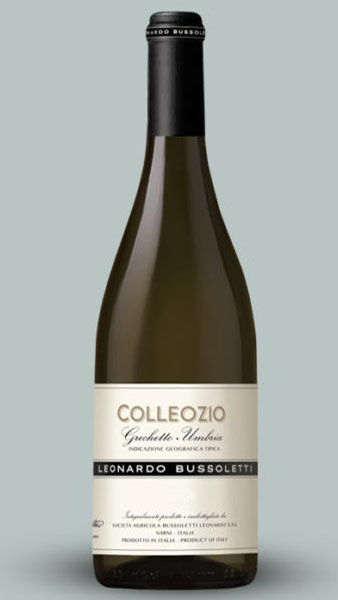 Colle Ozio
Varietal : Grechetto 100%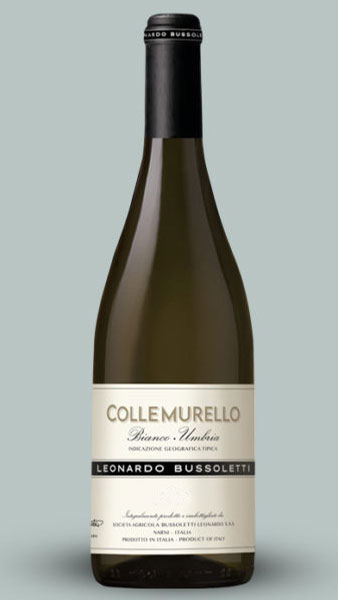 Colle Murello
Bianco Umbria IGT
Varietal : Trebbiano Spoletino 100%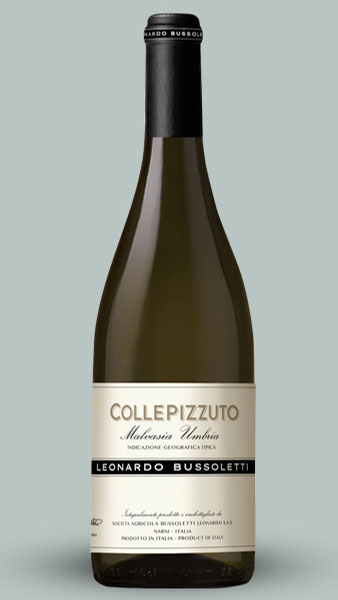 Colle Pizzuto
Varietal : Malvasia di Istria 100%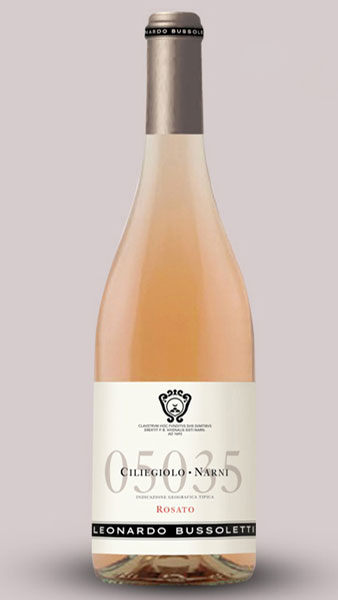 05035
Narni Rosato
Varietal : Ciliegiolo 100%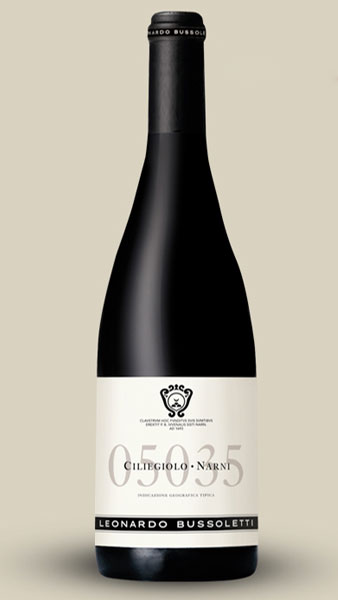 05035
Rosso Narni
Varietal : Ciliegiolo 100%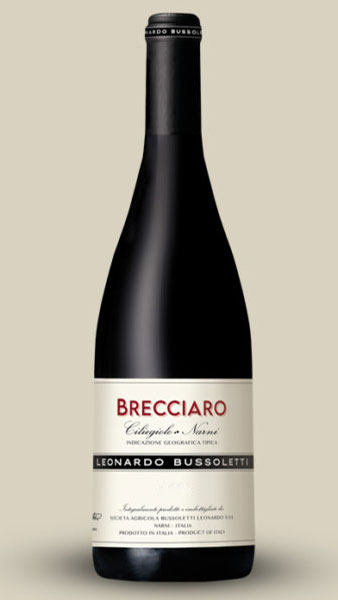 Brecciaro
Varietal : Ciliegiolo 100%