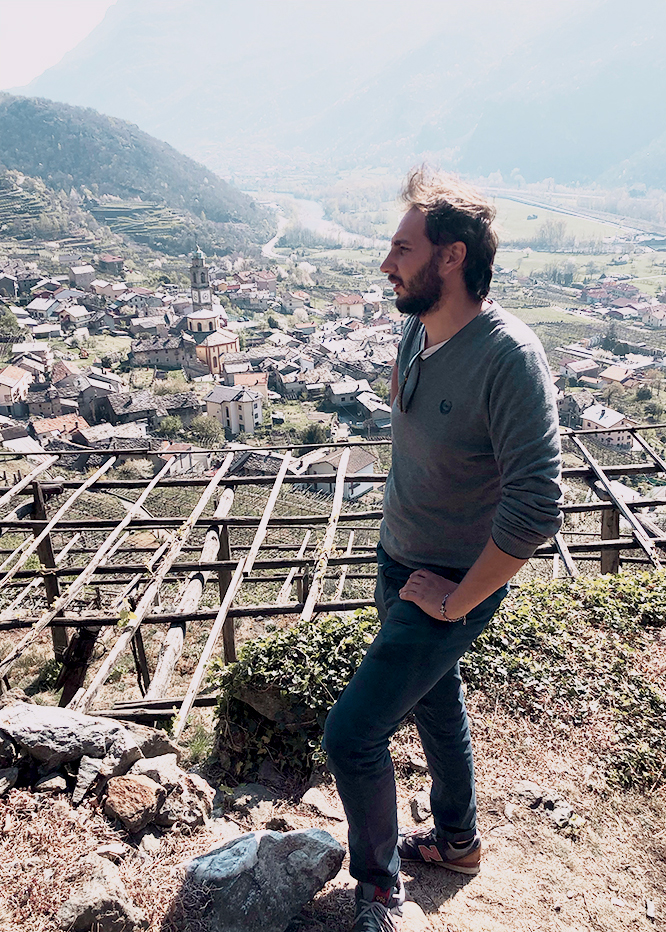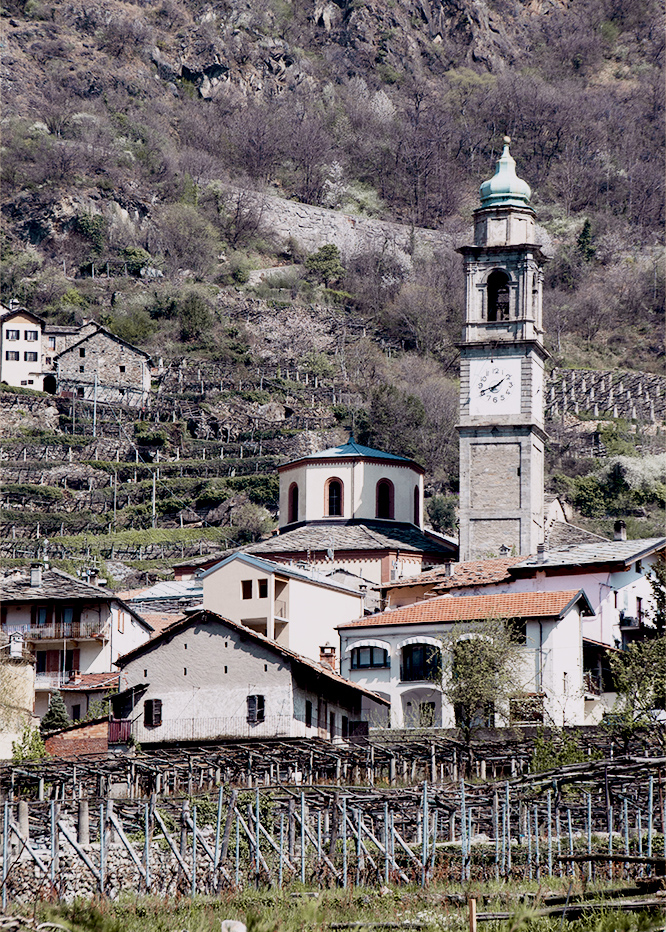 Gian Marco Viano is a young producer who has helped breath new life back into one of Italy's most important sites, Carema. Prior to his arrival on the scene, Carema faced a crisis with a generation of grape growers (most of which who sell fruit to the towns coop) reaching an age where they could no longer farm this incredibly difficult terrain. Who would fill this void?
Enter Gian Marco, who is a professional Sommelier and has worked all over Europe, most recently in a michelin restaurant in Alto Adige (Bellevue). Gian Marco would drive by Carema every day on his way to work from his home in Ivrea. He wondered what it would be like to make wine here and as a fan of the journalist Mario Soldati he understood the historical importance of Carema. As a somm. he had travelled all around Europe to work (working for Gordon Ramsey in the UK for example) so he wasn't afraid to take chances.
He was able to come into his first tiny vineyard in the heart of town in 2014 and made a tiny bottling at the cooperative that is the center of town for more reasons than one. He realized that he needed a bit more of a technical background so he worked with a few producers in Ivrea, where Erbaluce makes its home.
Eventually he felt comfortable enough to push forward with his project and he rented 8 different teeny tiny parcels on the northern side of Carema. A crazy windy trail connects these parcels. Don't forget to watch your step on the way up! It's steep and narrow and there's a true feeling of passing through time as you wind your way up. There's so much history in Carema and there's no better way to experience it than winding through these amazing terraces.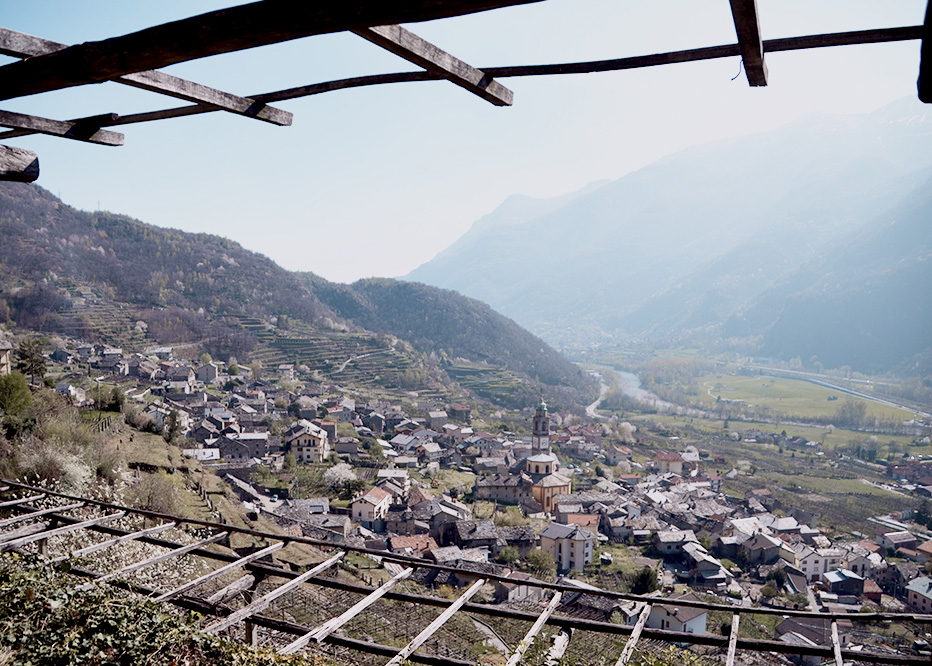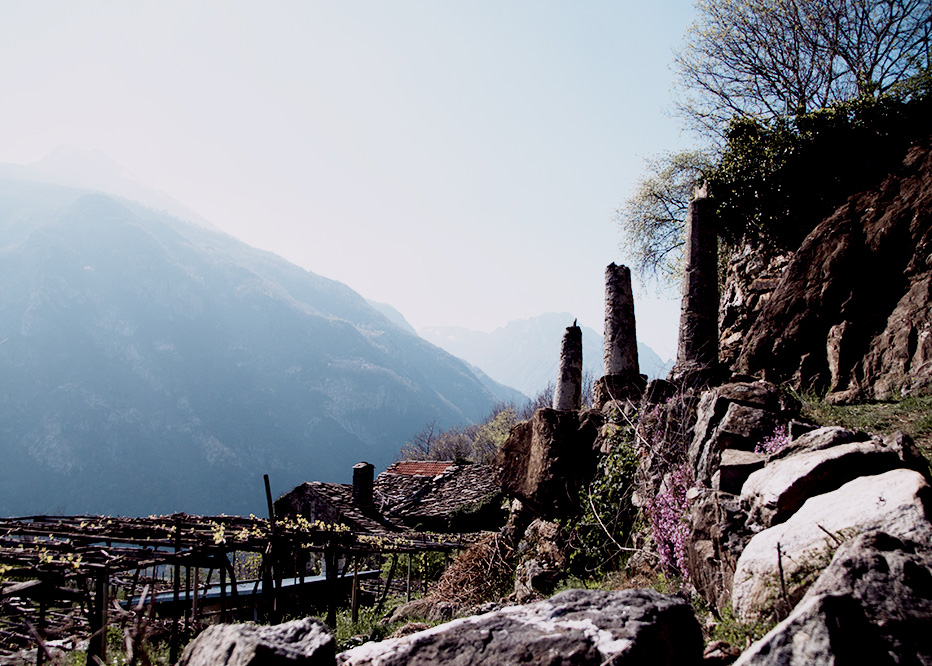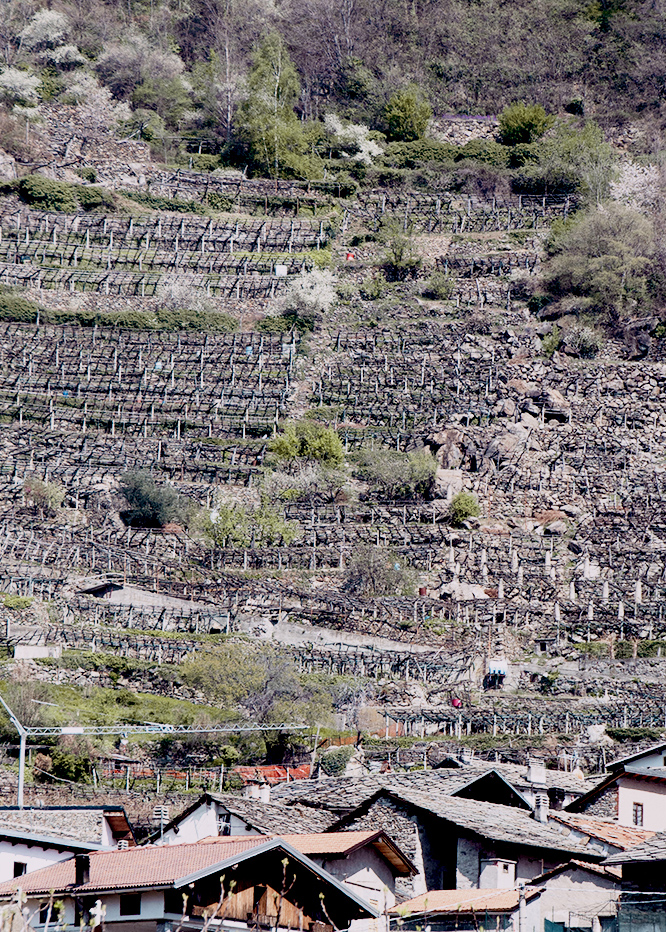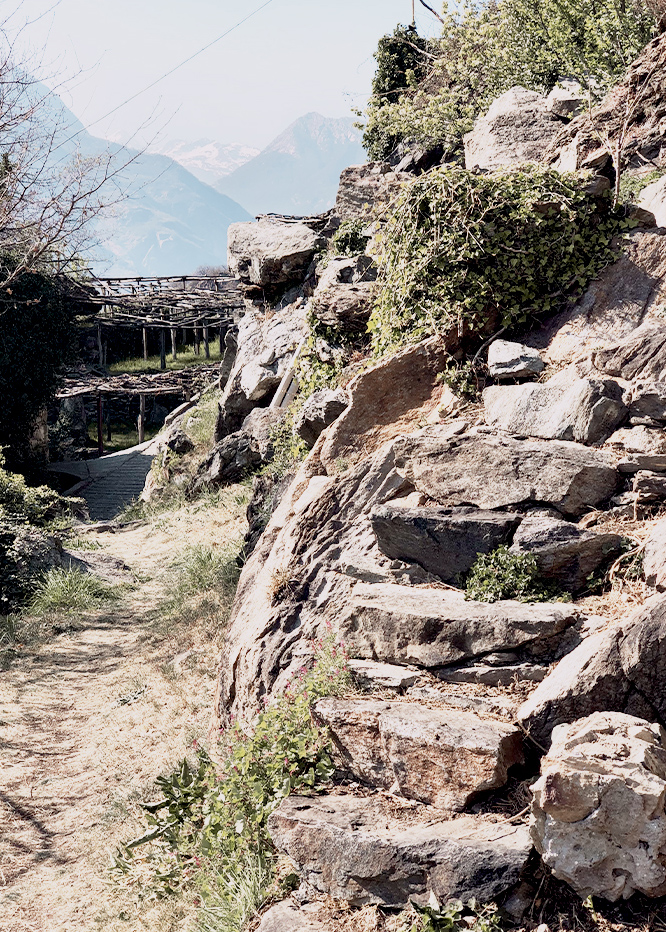 Gian Marco's first vintage, the 2015 was born from here. This land was primarily owned by one older couple who offered the land to Gian Marco rent free in exchange for his promise to fix it up. Their plan is to eventually start charging him but this is the only way to incentivize folks to help revitalize a land so difficult to work such as Carema.
In that same 2015 vintage two other new producers popped up and began producing wines and breathing life back into Carema where in 2014 there were only 13 hectares of vines present. Now we are closing in on 20 hectares as we try to inch back to the heighday in the 40's and 50s when there were 64 hectares.
Gian Marco's label has a painting of the famous journalist Mario Soldati who was in love with Carema calling it Italy's best wine and always noted how you tasted sun and rock from these Nebbiolo's. This is the key to this village that forms a bowl in the mountainside, right on the border with Valle d'Aosta. The vineyards make their way around what at this point are abandoned homes or garages at the top of towm and wind up scary pathways all the way up the mountain. The vineyards are terraced and canopy trained to cement pillars that are a trademark of this village.
Mario Soldati called the wines of Carema some of Italy's best in the 50s and 60s and said you could taste "sole e roccia" Sun and rock, which is so important as the sun warms the terraces built of rock during the day and that warm air then filters out into the vineyard overnight helping to produce wines of great structure while at the same time being uniquely Alpine in nature.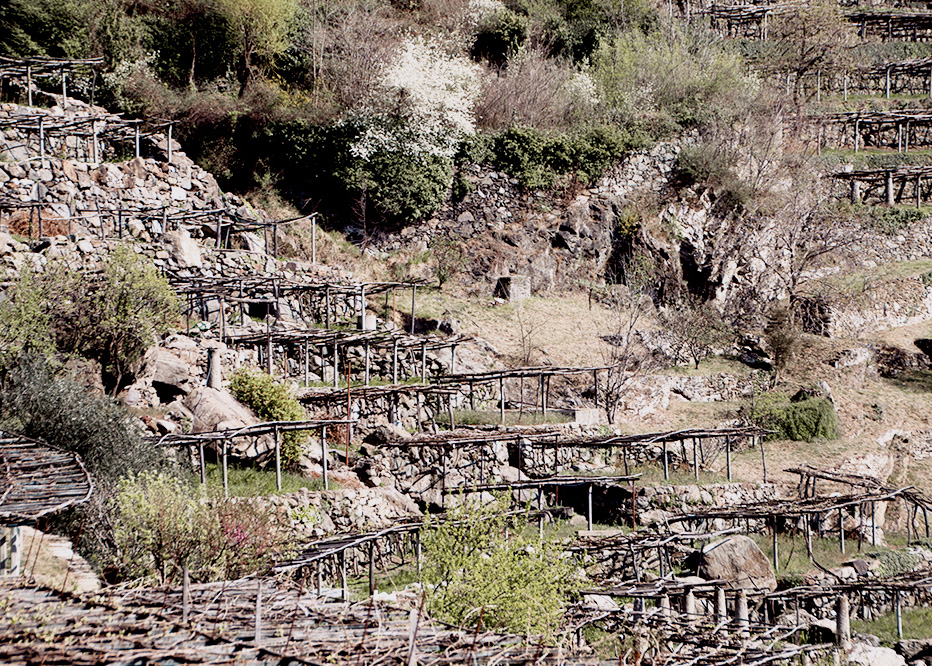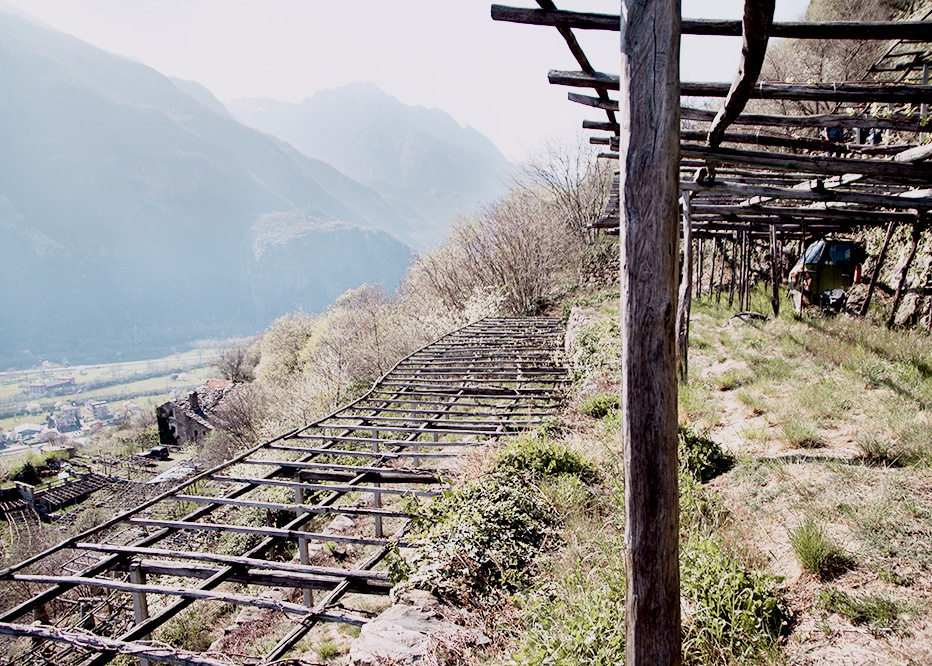 Vecchie Tonneaux
Varietal : Erbaluce 100%
Il Battito del Maletto
Varietal : Nebbiolo 100%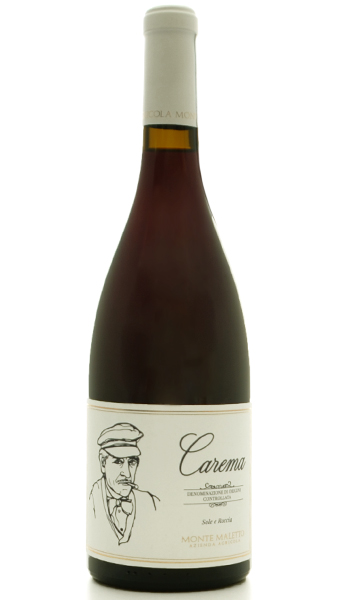 Sole e Roccia
Denomination: Carema
Varietal : Nebbiolo 100%
La Costa
Denomination: Carema
Varietal : Nebbiolo 100%