REALE
TRAMONTI, AMALFI COAST • CERTIFIED ORGANIC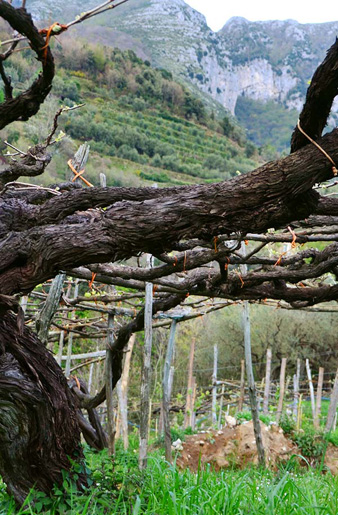 If you have had the pleasure of visiting the stunning Amalfi Coast, I am sure you are still having dreams about its beauty. Most who visit there spend time in Amalfi and Positano, and probably take a boat ride to Capri. There is nothing wrong with that itinerary, but the Amalfi Coast also offers several hidden treasures.
One of these is located only 8 km away, heading up a windy road through incredibly intense terrain that starts from the coastal village of Maiori. The road twists and turns more than an Italian soap opera, making its way through beautiful terraced lemon groves up to about 500 meters. The road eventually leads to Tramonti, a modest village home to a few hundred people.  If you fell asleep during the car ride, you might think you had woken up in Piedmont. A shimmer of the Amalfi coast way down the mountain has you realizing that you have not yet left Campania. You haven't gone too far, but it sure is chillier than the beach you were just on back down in Maiori.
Tramonti is a living and breathing wine museum. Here you find a half dozen dedicated producers who make wine on free standing vines planted on their own root stock, some as old as 250 years. At Reale, run by brothers Gigino and Gaetano, their vines average about 100 years in age, and they are free standing, like trees! In fact, these vines are trained in the tendone style, forming a canopy at about my height (5'8'' on a good day!). These "trees" are big enough to bear hug and old enough to produce some incredibly concentrated fruit.
How have they survived so long? Being in the strike zone of Mount Vesuvius, eruptions have helped to create a terrain full of volcanic ash. These volcanic soils are resistant to disease like phylloxera, which wiped out many vineyards at the turn of the 20th century. Thus, these free standing giants were free to continue living and were not killed off. Most vineyards in Italy were forced to adapt to training their vines to American rootstock that was resistant to phylloxera. This is why finding regions that escaped this disease is very rare in Italy and France, and we generally have more recent plantings of vines.
What do you produce in Tramonti? Besides being a living museum, this region is also unique for the varietals native to this tiny production zone. On the red side they grow Per' É Palammo (Piedirosso) and Tintore. The whites exclusive to Tramonti are Biancolella and Pepella. They also grow Falanghina, known locally as Biancazitta.
Tramonti is also a region world famous for pizzaioli (Italian for the guy who makes your pizza) which is amazing for such a small town. It's a training ground for some of the most famous pizzaioli in Italy, NYC and other parts of the world. In fact, at Osteria Reale, you can taste some of the best pizza in Campania. Beyond making wine from ancient vines, Gigino and Gaetano run a fantastic restaurant and B&B.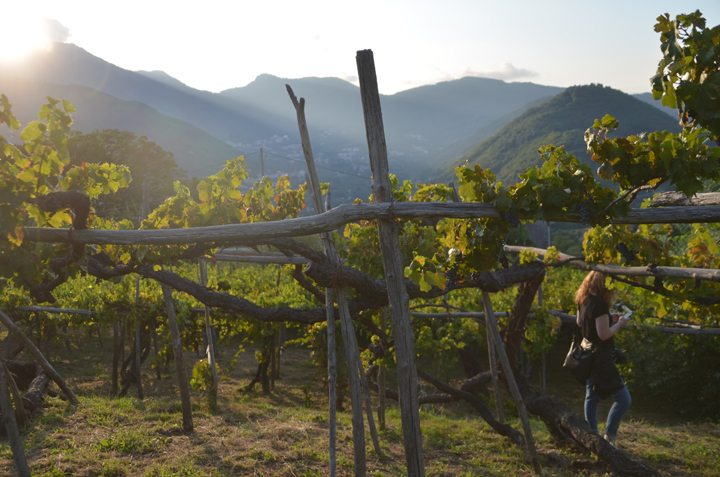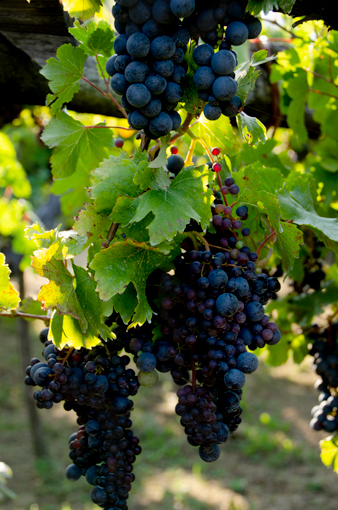 At Reale, what you see is what you get. Gigino and Gaetano run the show and produce 5 wines with a total production of around 25,000 bottles. They make wine in the tiniest of cellars and are a certified organic winery. Even if they wanted to use more modern techniques in their vineyards it wouldn't be possible! The wines grow within an incredible array of plant life in an ecosystem of seemingly perfect balance where you find beautiful flowers, grass and weed growing to knee height at times. At the center of it all, these mammoth vines that are somehow able to produce fantastic fruit year after year despite their age.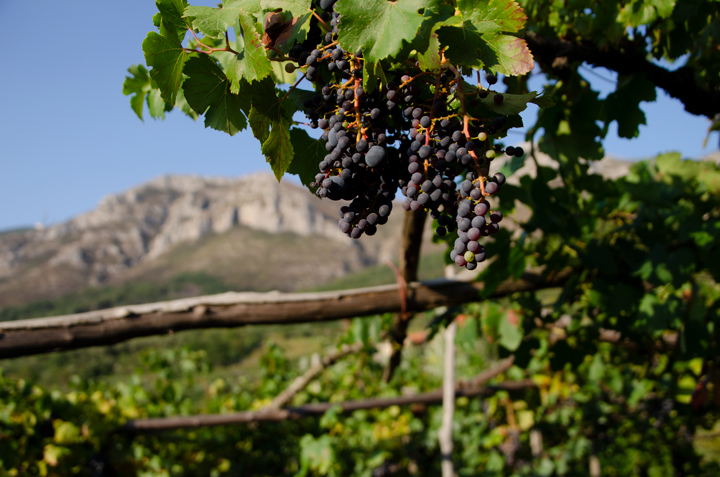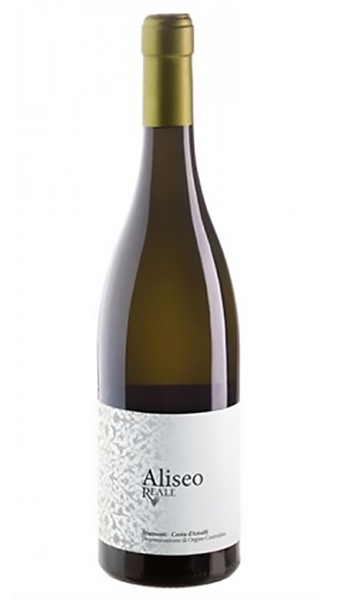 Aliseo
Costa d'Amalfi DOC

Varietal : Biancolella 50%, Biancazita (Falanghina) 40%, Pepella 10%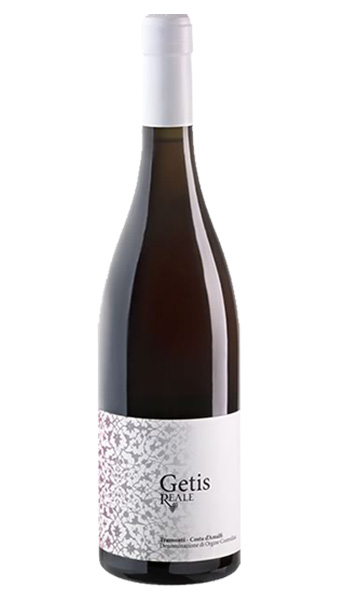 Getis
Costa d'Amalfi DOC
Varietal : Piedirosso 70%, Tintore 30%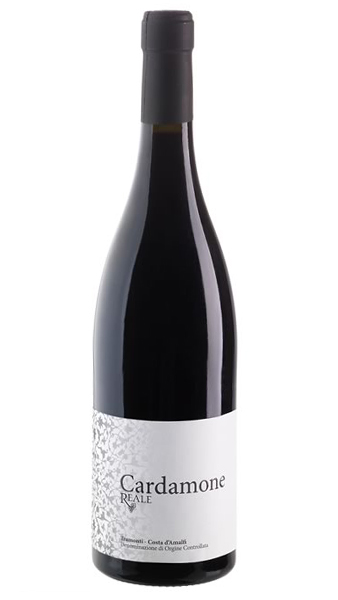 Cardamone
Costa d'Amalfi DOC

Varietal : Piedirosso 80%, Tintore 20%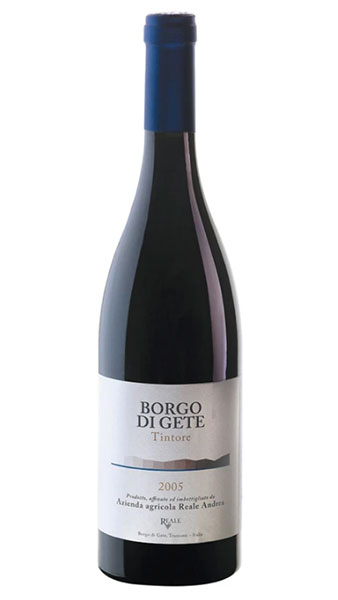 Borgo di Gete
IGT Colli di Salerno

Varietal : Tintore 100%