PIETREGIOVANI
PUGLIA • ORGANIC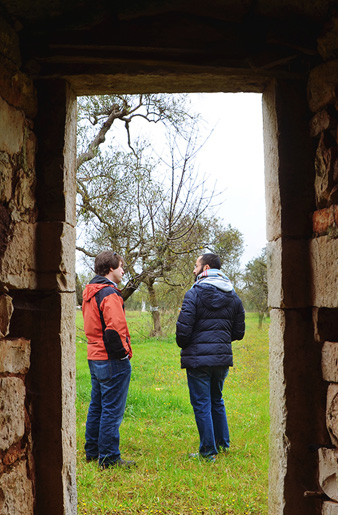 Fabio Pietrogiovanni is a very young winemaker who is taking on the giants in Puglia. His quest is to produce a more elegant, interesting wine from "the heel" of Italy.
After working in Milan in finance for a few years, Fabio knew that he was not cut out for such a life and decided to return home to Puglia to start this very ambitious project. After months of searching, Fabio settled on a few vineyard sites in 2008, eventually producing his first wine in 2010. He settled in an unknown production zone called the Gioia del Colle, located 30 minutes from the capital city of Bari. It is here where the name of his winery comes from. Within the Gioia del Colle he grows his Primitivo and native white varietal, Minutolo, on a soil that is full of stone. Pietre – Giovani in Italian literally mean "young stones" which is a play on his last name Pietrogiovanni and is of course very fitting given his vineyard site. These stones are everywhere, and vines have to work their way down a few meters to find a clay-like substrate.
I discovered Fabio's wines while I was living in Italy, and I had the luxury of tasting his first ever wine, his Negroamaro 2010, for the several years following its release. Studying the evolution of wines is always important, but particularly for the first time around! In the summer of 2015, that wine landed here in Boston and is a wine still full of life and ready to reach it's potential.
Fabio is a tiny producer, producing close to 8,000 bottles in total of Negroamaro, Primitivo and Minutolo. I admire him for many reasons, but most of all for the style of wines he hopes to produce. Puglia is the land of sun and Italy's flattest region. For that reason, big cooperatives have dominated for years, producing international wines full of fruit and often over-oaked. Fabio works with very low yields and prefers to harvest on the earlier side before the sun truly cooks his grapes. For this reason, he arrives at wines with higher levels of acidity that promise a long life. His wines are also more drinkable, have fruit that complements the other qualities of the wines, and are immediately more food friendly.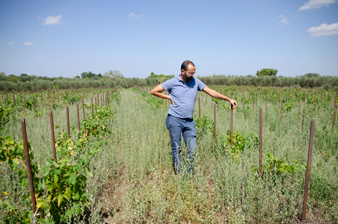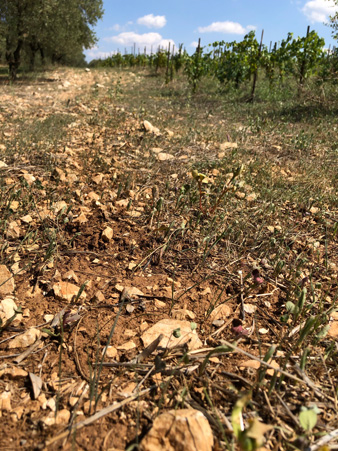 Fabio's choice to plant vines in the unknown Gioia del Colle was also a very bold choice. It is very easy to produce Primitivo further down the heel in Manduria in a certain simple style like so many other producers. Yet he chose a terroir that is uniquely full of stone and located at about 400 meters of elevation, which is some of the highest you will find in Puglia. Elevation simply doesn't exist in this region, an anomaly for Italy. He planted Primitivo and Minutolo in two different sites in this region in 2008-2009, both are around an hectare in size. Tasting his 2012 Primitivo is a true joy knowing that such great and interesting wine can come from vines that are just a few years young. This is often a misnomer in winemaking, as it is often said that good wine can only can from older vines. What is more important is the hand that is producing the wines, the yields they use and care they take in their vineyard.
His Negroamaro, on the other hand, grows further south in the Salento, and is a tiny ¾ hectare property with 35 year old vines. The vines are grown short and trained via the Albarello system, a classic vine training method of the region. These vines are free standing and look like low lying bushes. They produce a few clusters of fruit, if you are lucky. He purchased this vineyard along with the help of his enologist in 2008. Amazingly, all these decisions were made without any prior knowledge of the wine industry, besides cramming in some winemaking and tasting courses before he started production. Fabio is just figuring it out as he goes, much like I have gone about things with my business here. Crazy or admirable? Who cares if it's working!
Fabio also produces some excellent, certified organic olive oil. His wines will soon follow with full blown certified organic production coming with the 2017 vintage.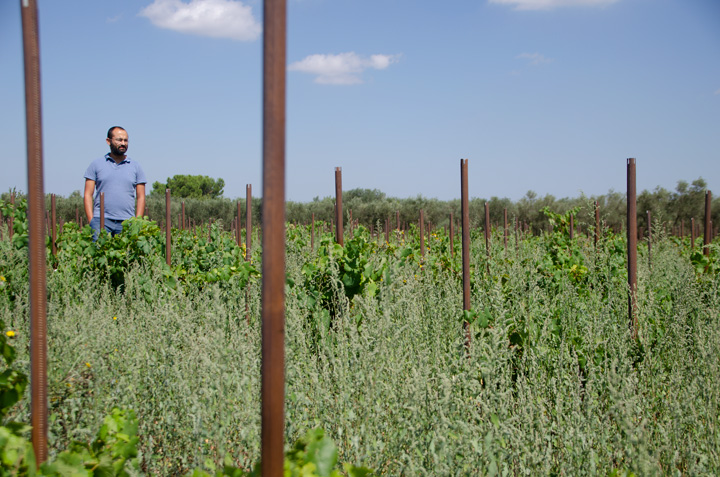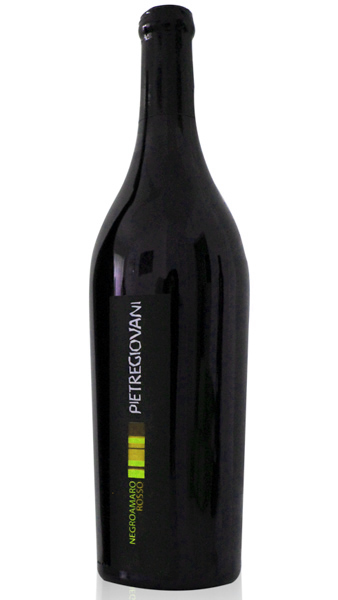 Fiano Minutolo
Varietal : Fiano Minutolo 100%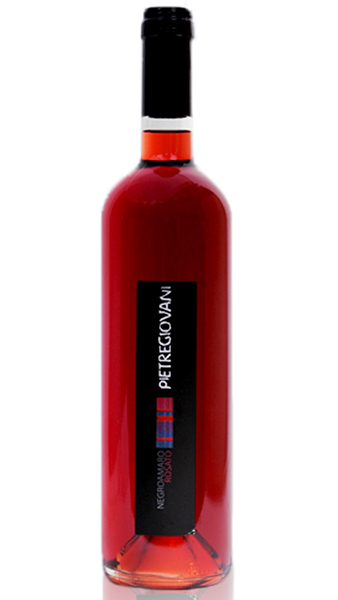 Negroamaro Rosato
Varietal : Negroamaro 100%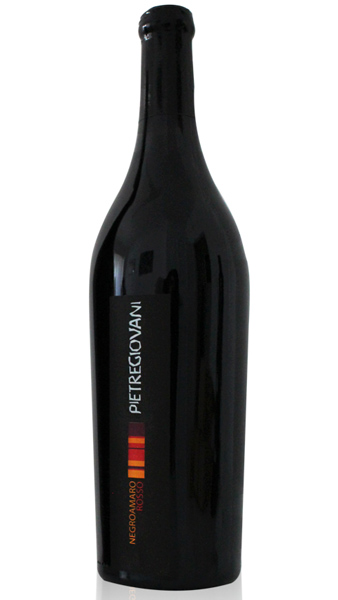 Negroamaro
Rosso
Varietal : Negroamaro 100%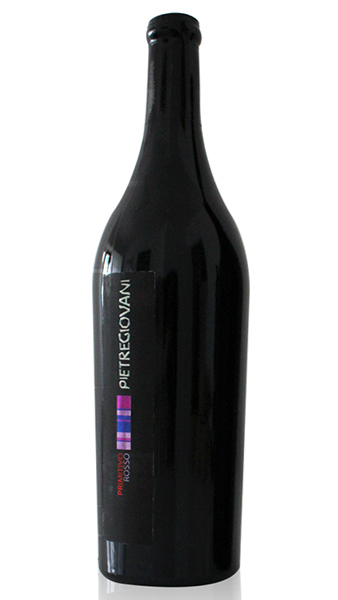 Primitivo
Rosso
Varietal : Primitivo 100%